all
research fellows
Sushmita Nath, PhD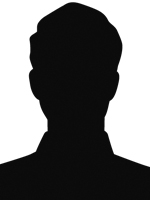 Areas of interest
Modern Indian Political Thought
Western Political Theory
Comparative Political Theory
Religion and Political Thought
History of Ideas
Narratives of Secularity in Modern India: An Intellectual and Social History
How may one study ostensibly 'Western' concepts and ideas, such as the secular and its cognates like secularism, secularisation, and secularity, in non-Western societies without assuming them simply as derivative, or colonial legacies, or contrast cases of Western societies?

In recognizing that the dominant language of political modernity in the West is not easily translatable in non-Western societies, I seek to identify dominant narratives of secularity that have influenced and contributed to the discourses of secularity and secularism in modern India. Timeworn and seemingly empty rhetorical phrases, such as sarva dharma samabhava (which translates as 'equality of all religions'), 'unity in diversity', Nehruvian secularism, and the 'Gandhi-Nehru tradition' of the secular ideal, have influenced and shaped the discourses of secularity and toleration in colonial and post-colonial India. In these discourses, the ideas and politics of M.K. Gandhi and Jawaharlal Nehru have been pivotal in shaping the secular imaginary in India. Thus, in the debates on secularity in India, the words Gandhian and Nehruvian encompass temporal imaginaries, discourses, and state practices that transcend the time inhabited by Gandhi and Nehru. The key questions, which guides my research, are: What are the Gandhian and Nehruvian narratives of secularity which are reflected in popular imaginaries, such as 'unity in diversity', and sarva dharma samabhava? What is the influence of the 'Gandhi-Nehru tradition' on the discourse of secularity and secularism in modern and contemporary India? In the light of the Gandhi-Nehru tradition, and with the help of two case-studies on cow-protection and religious conversion, I shall also engage with the current dominant understandings of secularity and secularism that seem to question and challenge the long tradition of the Gandhi-Nehru secular ideal. Thus, in order to shed light on the contemporary discourse of secularity, I further ask: What are the differences between the current dominant narratives and the Gandhi-Nehru tradition of secularity?

An intellectual and social history of modern Indian secularity may reveal the influence of various discursive and dominant narratives that have contributed to the debates on secularity in contemporary India. Moreover, Gandhi and Nehru are prominently seen to exemplify modern India's secular ideal, but puzzlingly, they are also seen as the epitome of traditionalism and modern Western secularity respectively. As such, both the leaders are invoked to defend or decry the value of secularism in post-colonial India. How can Gandhi and Nehru's vision be secular and Indian, but also expressed in traditional and Western terms, such that, the former's ideas and ideals are a storehouse for equality of all religions and alternatives to secularism, and the latter's vision an influence on secularism in India, as well as its derivativeness? In this project, I seek to unravel this puzzle, apart from showing the points of affinity and departure from the Western construal of the 'secular', and its cognates. Thus, this project will shed light on the distinct construal of secularity in the Indian subcontinent, and also address the analytical and methodological issues that emerge in such an exercise in comparative political theorization.
Biography
2019 - present
Fritz Thyssen Post-doctoral fellow, Humanities Centre for Advanced Studies (HCAS) "Multiple Secularities – Beyond the West, Beyond Modernities," Leipzig University, Germany
2016 - 2017
Junior Research Fellow, HCAS "Multiple Secularities - Beyond the West, Beyond Modernities", Leipzig University
Relevant Publications
Nath, Sushmita. "Narratives of Secularity in 20th Century India." In Companion to the Study of Secularity. Edited by HCAS "Multiple Secularities – Beyond the West, Beyond Modernities." Leipzig University, 2019.
Nath, Sushmita. "Secularism in Crisis: Indian State's Codification of Muslim Personal Law and the Relegation of Muslim Women's Rights." Studies in Religion / Sciences Religieuses, 45/4 (2016): 520–41.
Nath, Sushmita. "Changing Trajectories of Indian Political Thought." SüdasienChronik / South Asia Chronicle, 4 (April 2014): 271–304.
Nath, Sushmita. "Accommodating Religious Demands and Gender-justice Concerns: Indian State Practices after the Shah Bano Judgment." ASIEN: The German Journal on Contemporary Asia, 126 (January 2013): 45–67.