all
research associates
Sana Chavoshian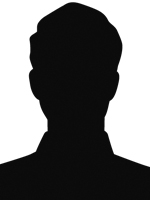 Areas of interest
sociology of religion
civility and politics of civic society
anthropology of absence and atmosphere
Research project: Iran's Religious Movements and Institutions. Between Piety, Civic Ethics and Politics
How could we tackle the entwinement of multiple fields of secular/religious interactions in a framework of reconstruction of the social processes in post-Islamist societies? Taking this question as the basis for my project, my main focus is the case of Iran: a very specific case in relation to the entwinement between Western influences and Islamic revival. Considering Iran as a unique case which stretches further than the countries with Western apparatuses of colonial rule, we can proceed to another stage that is orientalism and orientalist discourses regarding "the sacred," "the spiritual" and "the secular".
As an established well-affirmed "religious state" and, in Weberian terms, a new source of inner rationalisation of religion, Iran is the case for showing, the inter- and intra-processes of secularity at the level of established power and that of civil society. In its trend of amassing secular space and material manifestations of the secular, coinciding with moral and aesthetic norms of the religious, a silently dominating and highly sophisticated regulating and modulating public order has been established. Thus, we may claim here that the antagonism of the "secular-sacred" is reversed into an inner pattern of rationalisation that constellates the diverse conditions and configurations of institutionalisation, societal integration and individual appropriations. The issue of multiple secularities, hence, in this case is seen to be enriched in diverse fields of movements and social processes. Currently, I am dealing with three practically and analytically significant fields:

The ongoing movement of female walis, which began approximately a decade before the revolution and extended as well as widened during and after the war as the civic participation of women in post-Islamist civil society;
The celebration of martyrdom in the war period and its secular dimensions practised by the state through escalating pressure of this atmosphere in terms of tourism, urban planning, event planning and the calendar policies.
With these domains in mind, I aim to trace the various trends of "the spiritual", "the sacred" and "the secular" in their transformations and reformulations in the post-revolutionary discourse.
Biography
2016 - present
Junior Researcher, HCAS "Multiple Secularities – Beyond the West, Beyond Modernities", Leipzig University
2005 - 2009
BA in English NewsTranslation (International Journalism), School of Media Studies, University of Applied Science and Technology, Tehran
Relevant Publications