all
research fellows
Prof. Neguin Yavari, PhD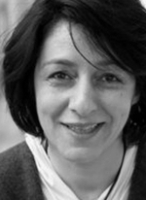 Areas of interest
Medieval Islamic political thought
Writing on the writing of medieval Islamic political thought
Comparative medieval political thought
The Language of Politics in Kāshifī's "Futuwwatnāma-i sulṭānī"
"Futuwwatnāmah-i sulṭānī" is a late 15th century introduction to the science and art of futuwwat (often loosely translated as chivalric brotherhoods) by Kamāl al-Dīn Ḥusayn Wā'iẓ-i Kāshifī (d.1504/05). As noted by its author, it is an attempt to clarify the literal and allegorical valences of the concept. As a branch of the science of taṣawwuf and tawḥīd, Kāshifī writes, the science of futuwwat has a long genealogy stretching back to Abraham, the first fatā, who donned his mantle on his progeny. Indistinguishable from the Sufi ṭarīqat at the outset, it came into its own during the lifetime of the Prophet Seth. How did futuwwat separate from ṭarīqat, and more significantly, what can be gleaned from documenting such a supposed cleavage? I shall argue that Kāshifī's intention in highlighting the difference between the two—which is not much—is more a matter of method rather than doctrine.

Modern scholarship has Kāshifī as a "Twelver Sunni," or a crypto-Shi'i, a broker of sorts between Iran's mainly Sunni past and its Shi'i future. Against that current, I argue that in Kāshifī's writings, the Sufi past is mined as an archive to present a novel template of piety, one that responds to and reflects the winds of change that swept the Islamic world in the late 15th century and beyond. Important elements of this early modern phase of Iranian history originate in the religious sphere, as visible in the written record of the 14th and 15th centuries. The religious landscape of the period differs significantly from earlier times, so much so that the myth of a by and large Sunni Iran that was converted to Shi'ism from the outset of the 16th century should be put to rest. The roots of philo-'Alid piety go back several centuries, and Ṣafavid Shi'ism was just one of a plethora of new pieties that took hold in the 14th century, a good number of which were not 'syncretistic' and looked not to reconcile but to override differences among communities of Muslims.

The new pieties of the early modern period demand not just a thorough revision of how the history of Sufi movements and practices is studied, and a reevaluation of categories and concepts used to differentiate religious movements and identities, but also a rethinking of Islamic history in the context of global early modernity.
Biography
2018 - present
Area Editor for Iran and Central Asia, 700-1500, for The Encyclopedia of Ancient and Medieval History: Asia and Africa. Edited by Daniel T. Potts, Jason Neelis, Ethan Harkness and Roderick McIntosh. Hoboken, New Jersey: Wiley-Blackwell, Wiley-Blackwell, 2020.

2006 - 2014
Assistant Professor of History and Humanities, The New School, New York City, USA
1999 - 2006
Assistant Professor of Islam (non-tenure track), Department of Religion, Columbia University, New York City, USA
Relevant Publications
Yavari, Neguin. "Fakhr al-Dīn Ṣafī 'Alī' Kāshifī's Prologue." In A Turquoise Coronet: Studies in Persian Language and Literature in Honour of Paola Orsatti. Edited by Mohsen Ashtiany and Mauro Maggi, 249-69. Wiesbaden: Ludwig Reichert Verlag, 2021.
Yavari, Neguin. "Sufis as Court Advisors." In Sufi Institutions. Edited by Alexandre Papas, 303-14. Leiden/Boston: Brill, 2020.
Yavari, Neguin. "The Shaykh's Mosque and Kazarun's Unbelievers." In Conversion to Islam in the Premodern Age: A Sourcebook. Edited by Nimrod Hurvitz, Christian Sahner, Uriel Simonsohn and Luke Yarbrough, 172-78. University of California Press, 2020.
Yavari, Neguin. "Adab and Modernity: A 'Civilising Process'? (Sixteenth-Twenty-First Century)." Iranian Studies 53, no. 5-6 (2020): 991-99.
Yavari, Neguin. "Shifting Modes of Piety in Early Modern Iran and the Persephone Zone." Working Paper Series of the HCAS "Multiple Secularities: Beyond the West, Beyond Modernities" 10. Leipzig University, 2019. https://www.multiple-secularities.de/media/wps_yavari_shiftingmodesofpiety_web.pdf
Yavari, Neguin. "The Political Regard in Medieval Islamic Thought." Historical Social Research 44, no. 3 (2019): 52-73.
Yavari, Neguin. "Secularity in the Premodern Islamic World." In Companion of the Study of Secularity. Edited by HCAS "Multiple Secularities: Beyond the West, Beyond Modernities". Leipzig University, 2019. https://www.multiple-secularities.de/publications/companion/secularity-in-the-premodern-islamic-world/
Yavari, Neguin. Future of Iran's Past: Nizam al-Mulk Remembered. Hurst & Company, 2017.
Yavari, Neguin. "Postcolonial Messiahs: Islam in the Liberal Academy." In Islam after liberalism. Edited by Faisal Devji and Zaheer Kazmi. London: Hurst, 2017.
Forster, Regula and Neguin Yavari, eds. Global Medieval: Mirrors for Princes Reconsidered. Boston, Cambridge, Mass.: Ilex Foundation, 2015.
Yavari, Neguin. "Fate, Fortune, and Governance in the Medieval World." In Slavs and Tatars: Mirrors for Princes. Edited by Anthony Downey, 63–82. Zürich: JRP Ringier Kunstverlag, 2015.
Yavari, Neguin. Advice for the Sultan: Prophetic Voices and Secular Politics in Medieval Islam. New York: Oxford University Press, 2014.
Yavari, Neguin. "Tafsīr and The Mythology of Islamic Fundamentalism." In Tafsīr and Islamic intellectual history: Exploring the boundaries of a genre. Edited by Andreas Görke and Johanna Pink, 289–322. Qur'anic studies series 12. Oxford: Oxford University Press, 2014.
Yavari, Neguin. "Medieval Iran." In The Oxford handbook of Iranian history. Edited by Touraj Daryaee, 227–43. Oxford: Oxford University Press, 2012.
Yavari, Neguin. "Conceptualizing the Sunni-Shi'i Encounter in the Modern Period." International Relations and Security Network (ISN) at ETH Zurich, Zürich, 2008.
Yavari, Neguin. "Mirrors for Princes or a Hall of Mirrors: Nizām al-Mulk's Siyar al-mulūk Reconsidered." Al-Masaq: Islam and the Medieval Mediterranean 20, no. 1 (2008): 47–69.
Yavari, Neguin. "Polysemous Texts and Reductionist Readings: Women and Heresy in the Siyar al-mulūk." In Views from the Edge: Essays in Honor of Richard W. Bulliet. Edited by Neguin Yavari, Lawrence G. Potter and Jean-Marc R. Oppenheim, 324–62. New York: Columbia University Press, 2004.
Yavari, Neguin. "Tolerance in Islam: A Response to Joseph C. Hough." Union Seminary Quarterly Review 56, 3-4 (2002): 95–105.
Yavari, Neguin. "Toward a History of Jewish-Muslim Interaction in Medieval Iran." In Children of Esther. Edited by Houman Sarshar, 49–60. New York: Iranian Jewish Oral History Project, 2002.
Yavari, Neguin. "Muslim Communities in New York," ISIM Newsletter, Institute for the Study of International Islam, 10 (2002): 2–4.
Yavari, Neguin. "National, Ethnic, and Sectarian Constructs in the Iran-Iraq War." In The Iran-Iraq War, vol. II. Edited by Farhang Rajaee, 75–90. Gainesville: University Press of Florida, 1996.

Yavari, Neguin. "The "New History" and the Crisis of Representation." Goftogu: A Quarterly Review on Culture and Society, VIII, 71-86 (1995); (in Persian).
Yavari, Neguin. "'Abd Allah b. al-Zubayr as a Model of Opposition in Early Islamic Society," Journal of the Middle East Studies Society at Columbia University 2: 1 (1988): 67–86.