all
research fellows
Prof. Neguin Yavari, PhD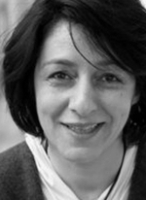 Areas of interest
Medieval Islamic political thought
Writing on the writing of medieval Islamic political thought
Comparative medieval political thought
The Lost Political in Medieval Islamic Thought
The focus in this research project is on the grammar of secularity in medieval Islamic political thought. The commonplace assumption in modern histories of Islamic political thought is that the voluminous corpus on good governance had little bearing on the organization of politics; that they were solely rhetorical exercises prized for their elegant diction and recalled for their memorable aphorisms; that they had no impact on the real world there and then; and eo ipso, here and now. Against that grain, this study proposes a diachronic approach to the performative dimension of medieval Islamic political thought, foregrounding the manifold ways in which scholarship responded to the practical demands of its era. Rather than intently focusing on individual luminaries, the approach is premised on the proposition that each individual was an active participant in a wider debate whose contours become discernible when the various stances are juxtaposed, and attention is directed to the controversies among contending groups. With the debate as its focus, the research aims to isolate and identify key political concepts to arrive at a better understanding of the grammar of secularity in the medieval period. By identifying rather than circumscribing political concepts in timeless definitions, and pointing to the malleable ways in which they functioned, one may be able to arrive at a better understanding of the social and political dilemmas that they reflected and indexed.
A corollary to that discussion is that secularities take note of and reflect that from which they are expected to diverge, that is, the language and infrastructure of religion. If so, then to what extent can secularity be considered as independent of the religious infrastructure to which it reacts? More specifically, what is Islamic in the language of politics in the medieval Islamic world? To probe that question, the research includes a comparative dimension that juxtaposes the crosspollination of the political and religious spheres in medieval Islamic and Christian texts.The comparative frame will re-examine the long-held and often repeated belief that the delineation of "religion" and "politics" is markedly different in the modern progeny of the Christian world, that is the West, from the one in place in some regions of the contemporary Islamic world, for solid ancestral reasons. For that is a distinction explicated through pedigree with a scarcely disguised evaluative subtext of its own. A corrective as an attendant aim is to probe into the present-day context of all histories of political thought, which is nurtured to a large extent by thevery same nexus of power and ideology that is its supposed purview.
Biography
2006 - 2014
Assistant Professor of History and Humanities, The New School, New York City (USA)
1999 - 2006
Assistant Professor of Islam (non-tenure track), Department of Religion, Columbia University, New York City (USA
Relevant Publications
Yavari, Neguin. Future of Iran's Past: Nizam al-Mulk Remembered. Hurst & Company, 2017.
Yavari, Neguin. "Postcolonial Messiahs: Islam in the Liberal Academy." In Islam after liberalism. Edited by Faisal Devji and Zaheer Kazmi. London: Hurst, 2017.
Forster, Regula and Neguin Yavari, eds. Global Medieval: Mirrors for Princes Reconsidered. Boston, Cambridge, Mass.: Ilex Foundation, 2015.
Yavari, Neguin. "Fate, Fortune, and Governance in the Medieval World." In Slavs and Tatars: Mirrors for Princes. Edited by Anthony Downey, 63–82. Zürich: JRP Ringier Kunstverlag, 2015.
Yavari, Neguin. Advice for the Sultan: Prophetic Voices and Secular Politics in Medieval Islam. New York: Oxford University Press, 2014.
Yavari, Neguin. "Tafsīr and The Mythology of Islamic Fundamentalism." In Tafsīr and Islamic intellectual history: Exploring the boundaries of a genre. Edited by Andreas Görke and Johanna Pink, 289–322. Qur'anic studies series 12. Oxford: Oxford University Press, 2014.
Yavari, Neguin. "Medieval Iran." In The Oxford handbook of Iranian history. Edited by Touraj Daryaee, 227–43. Oxford: Oxford University Press, 2012.
Yavari, Neguin. "Conceptualizing the Sunni-Shi'i Encounter in the Modern Period." International Relations and Security Network (ISN) at ETH Zurich, Zürich, 2008.
Yavari, Neguin. "Mirrors for Princes or a Hall of Mirrors: Nizām al-Mulk's Siyar al-mulūk Reconsidered." Al-Masaq: Islam and the Medieval Mediterranean 20, no. 1 (2008): 47–69.
Yavari, Neguin. "Polysemous Texts and Reductionist Readings: Women and Heresy in the Siyar al-mulūk." In Views from the Edge: Essays in Honor of Richard W. Bulliet. Edited by Neguin Yavari, Lawrence G. Potter and Jean-Marc R. Oppenheim, 324–62. New York: Columbia University Press, 2004.
Yavari, Neguin. "Tolerance in Islam: A Response to Joseph C. Hough." Union Seminary Quarterly Review 56, 3-4 (2002): 95–105.
Yavari, Neguin. "Toward a History of Jewish-Muslim Interaction in Medieval Iran." In Children of Esther. Edited by Houman Sarshar, 49–60. New York: Iranian Jewish Oral History Project, 2002.
Yavari, Neguin. "Muslim Communities in New York," ISIM Newsletter, Institute for the Study of International Islam, 10 (2002): 2–4.
Yavari, Neguin. "National, Ethnic, and Sectarian Constructs in the Iran-Iraq War." In The Iran-Iraq War, vol. II. Edited by Farhang Rajaee, 75–90. Gainesville: University Press of Florida, 1996.

Yavari, Neguin. "The "New History" and the Crisis of Representation." Goftogu: A Quarterly Review on Culture and Society, VIII, 71-86 (1995); (in Persian).
Yavari, Neguin. "'Abd Allah b. al-Zubayr as a Model of Opposition in Early Islamic Society," Journal of the Middle East Studies Society at Columbia University 2: 1 (1988): 67–86.