all
research associates
Prof. Lori Beaman, PhD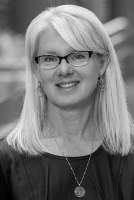 Areas of Interest
(Non)religion
Equality
Social justice
Law
Human-nonhuman relation
How do we live well together in diverse societies?
The core question of my research is: how do we live well together in diverse societies? Many Western countries are becoming more religiously diverse while simultaneously experiencing a rapid rise in nonreligion. In my research, which sits at the intersection of sociology, law, and religious studies, I seek to understand these dynamics and explore strategies for creating just and inclusive societies. My current research includes the Nonreligion in a Complex Future Project, my work analyzing the transformation of majoritarian religion into "culture" and "heritage", and my original concept of deep equality.

I am currently the Principal Investigator of the Nonreligion in a Complex Future (NCF) project, an international research project which examines the social impact of nonreligion in Canada, Australia, the Nordic countries (Sweden, Norway, Denmark, Finland), the United States, the United Kingdom, and Latin America (Brazil and Argentina). The project focuses on five main areas where we observe the impact of nonreligion, namely health, law, education, the environment, and migration. How, for example, has the rise of nonreligion affected the way we think about delivering end-of-life care? How do assumptions about the religion of refugees inform policies toward them? In what ways do religion and nonreligion shape how we relate to the environment?

This growing (non)religious diversity creates challenges for religion's place in the public square. Analyzing legal cases involving crucifixes in government buildings or prayers before public meetings, for example, I have shown how social actors have attempted to transform these religious symbols and practices into "culture" and "heritage" as a means to protect their place in the social order. Such a discursive move sidesteps state neutrality on religion and potentially marginalizes those who do not identify with the majoritarian religion. It also erases the diversity many countries have historically experienced, presenting a monolithic conceptualization of the 'us'.

This new diversity ultimately raises important questions about how we can and should live together. I developed the concept of deep equality in response to top-down approaches to religious diversity, such as tolerance and accommodation, which reinforce social hierarchies between the "tolerating" and "tolerated." Deep equality is a strengths-based approach that maps the ways people successfully navigate diversity in their everyday lives through strategies including caring, friendship, and respect.
Biography
Relevant Publications
Beaman, Lori G. "Our Culture, Our Heritage, Our Values: Whose Culture, Whose Heritage, Whose Values?" Canadian Journal of Law and Society/Revue canadienne droit et société 36, no. 2 (2021): 203–23.
Beaman, Lori G. "Reclaiming Enchantment: The Transformational Possibilities of Immanence." Secularism and Nonreligion 10, no. 1 (2021): 1–14.
Beaman, Lori G. and Timothy Stacey, eds. Nonreligious Imaginaries of World-Repairing: Studying an Emergent Majority. New York: Palgrave Macmillan, 2021.
Ezzy, Douglas, Rebecca Banham, and Lori G. Beaman. "Religious Diversity, Legislation, and Christian Privilege." Journal of Sociology, online (2021): 1–17.
Beaman, Lori G. The Transition of Religion to Culture in Law and Public Discourse. London: Routledge, 2020.
Beaman, Lori G., and Cory Steele. "Living Well Together: Nonreligion in the Context of Religious Diversity." Secular Studies 3, no. 1 (2020): 49–70.
Selby, Jennifer A., Amélie Barras, and Lori G. Beaman. Beyond Accommodation: Everyday Narratives of Muslim Canadians. Vancouver: University of British Columbia Press, 2018.
Beaman, Lori G., and Cory Steele. "Transcendence/Religion to Immanence/Nonreligion in Assisted Dying." International Journal of Human Rights in Healthcare 11, no. 2 (2018): 129–43.
Beaman, Lori G. Deep Equality in an Era of Religious Diversity. Oxford: Oxford University Press, 2017.
Beaman, Lori G. "Living Well Together in a (non)Religious Future: Contributions from the Sociology of Religion." Sociology of Religion 78, no. 1(2017): 9–32.
Beaman, Lori G. and Steven Tomlins, eds. Atheist Identities: Spaces and Social Contexts. Cham: Springer, 2015.
Sikka, Sonia, and Lori G. Beaman, eds. Multiculturalism and Religious Identity: Canada and India. Montreal: McGill-Queen's University Press, 2014.
Lefebvre, Solange, and Lori G. Beaman, eds. Religion in the Public Sphere: Canadian Case Studies. Toronto: University of Toronto Press, 2014.
Sullivan, Winnifred, and Lori G. Beaman, eds. Varieties of Religious Establishment. Farnham: Ashgate, 2013.
Beaman, Lori G. "The Will to Religion: Obligatory Religious Citizenship." Critical Research on Religion 1, no. 2 (2013): 141–57.
Beaman, Lori G. Defining Harm: Religious Freedom and the Limits of the Law. Vancouver: University of British Columbia Press, 2008.