all
research fellows
Prof. Jason Ānanda Josephson Storm, PhD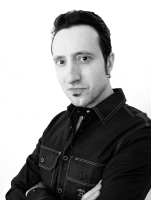 Areas of interest
Japanese History, Religion, Philosophy
East Asian Buddhism
Theories of Religion
Continental Philosophy
European Intellectual History (1600-Present)
Philosophy of Science
Religions of Science and the Materializations of Secularity in North America, Europe, and Japan
I propose to write a monograph tentatively titled "Religions of Science" that takes its inspiration from Christoph Kleine and Monika Wohlrab-Sahr's call to "look at societal projects for which secularism or, conversely, the role of religion play a central role and which have resulted in major conflicts over the relationship between the religious and the secular, some of which have extended beyond the demise of the societal project in question" (Preliminary Findings, 32). But it will also depart from the observation that many movements that worked to produce secularism were themselves "religions of science." I'll argue religions of science have often been the vanguard of both secularism and various forms of secularity.
This monograph project would explore a series of interrelated sites for the formation of specific religions of science and their materialization of secularity by way of entanglements between Europe, North America, and even Japan. (This project is scalable depending on how much research support the budget permits)

This first chapter (expanding on one of my articles) looks at the Monist "Religion of Science" formulated by the biologist Ernst Haeckel. It shows how the German Monism was transplanted to the United States by the publisher, Paul Carus and how that in turn gave birth to American academic philosophy.
The second chapter will focus on the Japanese deification of the American inventor Thomas Edison as "the Divine Patriarch of Electricity" (電気祖神). This explanation of Edison's apotheosis will require an account of the history of the lightbulb. It will use the transnational history of the lightbulb and its connection to a Japanese religion of science and an American company to illuminate the entangled construction of science and the secular.
A third chapter will look at Henri de Saint-Simon, Auguste Comte, and the history of American sociology. It will show how the religions of science invented by Saint-Simon and his student Comte were transplanted to the Americas and how the very academic discipline of sociology took hold around Comte's idea of secularization. A fourth chapter would focus specifically on the Positivist Church of Brazil, a religion of science founded on Comte's tenets, and how it aimed to materialize Laïcité for a popular audience.
A final chapter would look at George Holyoake, his ally "the first female sociologist" Harriet Martineau, and their fellow traveler Robert Ingersoll and show how they became the public faces of "secularism" in Great Britain and the United States.

All told, the project will work to "provincialize Europe" in international entanglements and take advantage of the theoretical schema I worked out on my previous visit to Leipzig. In so doing, it will show how religions of science were vitally important in promoting conceptual distinctions and social differentiations between religious institutions and the state; and even how they gave birth to a version of secularization theory. In summary, it will show how multiple secularities are at the roots of multiple disciplines (including religious studies, analytic philosophy, and sociology), and continue to shape their history.
Biography
​2007 - 2013
Assistant Professor of Religion, Williams College, Williamstown
Relevant Publications
Storm, Jason Ā. J. Metamodernism: The Future of Theory. Chicago: University of Chicago Press, 2021.
Storm, Jason Ā. J. "Monism and the Religion of Science: How a German New Religious Movement Birthed American Academic Philosophy." Nova Religio 25, no. 2 (2021): 12–39.
Storm, Jason Ā. J., and Grant W. Shoffstall. "Beyond Disenchantment: New Religious Movements and Science & Technology Studies." Nova Religio, 25, no. 2 (2021): 5–11.
Storm, Jason Ā. J. "Max Weber and the Rationalization of Magic." In Narratives of Disenchantment and Secularization, edited by Robert A. Yelle, and Lorenz Trein, 31–50. New York: Bloomsbury, 2020.
Josephson Storm, Jason Ā. The Myth of Disenchantment: Magic, Modernity, and the Birth of the Human Sciences. Chicago: University of Chicago Press, 2017.

Josephson Storm, Jason Ā. "The Superstition, Secularism, and Religion Trinary: Or Re-Theorizing Secularism," Method and Theory in the Study of Religion (2017): 1-20.

Josephson, Jason Ā. "L'invention des religions japonaises: les limites de l'orientalisme et de l'universalisme" Asdiwal: revue genevoise d'anthropologie et d'histoire des religions, 10 (2015): 77–96.

Josephson, Jason Ā. "The Paradoxes of Secularism in Contemporary Japan," Nonreligion & Secularity. The Nonreligion and Secularity Research Network's blog, 13 October, 2014, https://blog.nsrn.net/2014/10/...

Josephson, Jason Ā. "The Modern Spirit of Asia: Modern Spirits," The Immanent Frame. Secularism, religion, and the public sphere (blog), 8 May, 2014, http://blogs.ssrc.org/tif/2014... .

Josephson, Jason Ā. "Reflexive Religious Studies: A Note," Religion Bulletin. The blogging portal of the Bulletin for the Study of Religion, 18 April, 2014, http://www.equinoxpub.com/blog/2014/04/reflexive-religious-studies-a-note/

Josephson, Jason Ā. "The Politics of Buddhist Studies in Early Twentieth-Century Japan." Japanese Religions, 39, no. 1-2 (2014): 1–9.

Josephson, Jason Ā. "The Invention of Religions in East Asia," in Routledge Handbook of Religions in Asia, edited by Bryan S. Turner, and Oscar Salemink, 17– 29. New York: Routledge, 2014.

Josephson, Jason Ā. "God's Shadow: Occluded Possibilities in the Genealogy of Religion." History of Religion, 52, no. 4 (2013): 309–39.

Josephson, Jason Ā. "An Empowered World: Buddhist Medicine and the Potency of Prayer in Japan," in Deus in Machina: Religion, Technology, and the Things in Between., edited by Jeremy Stolow, 84–117. New York: Fordham University Press, 2012.

Josephson, Jason Ā. The Invention of Religion in Japan. Chicago: University of Chicago Press, 2012.

Josephson, Jason Ā. "The Invention of Japanese Religions." Religion Compass, 5, no. 10 (2011): 589–97.

Josephson, Jason Ā. "Evil Cults, Monstrous Gods, and the Labyrinth of Delusion: Rhetorical Enemies and Symbolic Boundaries in the Construction of 'Religion' in Japan," in Bochumer Jahrbuch zur Ostasienforschung, edited by Hans Martin Krämer, 39–59. Bochum: IUDICIUM, 2009.

Josephson, Jason Ā. "When Buddhism Became a 'Religion': Religion and Superstition in the Writings of Inoue Enryō." Japanese Journal of Religious Studies, 33, no. 1 (2006): 143–68 (Reprinted in: Buddhism and Religious Diversity, edited by Perry Schmidt-Leukel. London: Routledge, 2012).