all
research fellows
Prof. Dr. Dr. h.c. Hubert Seiwert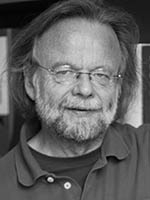 Areas of interest
religious history of China
theory and methods of the Study of Religions
New Religious Movements
religious non-conformism
religion and cultural dynamics
The classification of rituals in early modern China
Against the backdrop of the modern distinction between religious and secular, it is asked whether similar classifications can be found in early modern China. Particular attention will be paid to the classification of rituals. Is there a distinction between religious and secular rituals and if so, how is the boundary between them being drawn? A possible approach to answering this question is to consider the classifications in Chinese encyclopaedias, particularly the "Gujin tushu jicheng", which was published under imperial auspices in the 18th century. There, a large section of 320 chapters entitled "shen yi", which could be translated as 'spiritual beings and unusual phenomena', is devoted to items that, by and large, would be classified as religious by our modern understanding. It includes chapters on the spiritual forces or "deities" (shen) of various kinds such as heaven, stars and other natural phenomena, but also chapters on Buddhism and Daoism. However, rituals (li yi) are not dealt with in this section but instead in another one that is equally large and where sacrificial rituals devoted to heaven, Earth, natural forces, and ancestors are treated extensively, whilst Buddhist and Daoist rituals are not included. This suggests that the editors of the encyclopaedia drew a boundary between the realm of the supernatural and ritual obligations. At the same time, state sacrifices seem to be clearly distinguished from Buddhist and Daoist rituals.
Biography
1983
Habilitation (History of Religions and General Studies of Religions), University of Hannover, Hannover (GER)
1978
PhD (Dr. phil.), Study of Religion, Sinology, Political Science, University of Bonn, Bonn (GER)

Relevant Publications
Seiwert, Hubert. "Politics." In The Oxford handbook of the study of religion. Edited by Michael Stausberg und Steven Engler, 430–49.. Oxford [etc.]: Oxford University Press, 2016.

Seiwert, Hubert. "The dynamics of religion and cultural evolution: Worshipping Fuxi in contemporary China." In Dynamics of religion: Past and present. Edited by Christoph Bochinger and Jörg Rüpke, 9–29. Berlin: De Gruyter, 2016.

Seiwert, Hubert. "Ancestor worship and state rituals in contemporary China: Fading boundaries between religious and secular." Zeitschrift für Religionswissenschaft 24/2 (2016): 127–52.

Seiwert, Hubert. "Religiöser Nonkonformismus in säkularen Gesellschaften." Zeitschrift für Religionswissenschaft, 23/1 (2015): 35–66.

Seiwert, Hubert. "Wilde Religionen. Religiöser Nonkonformismus, kulturelle Dynamik und Säkularisierung in China," in Religiöse Minderheiten und gesellschaftlicher Wandel. Edited by Edith Franke, 11–27. Marburg: Harrassowitz, 2014.

Seiwert, Hubert. "Die Säkularität des konfuzianischen Staates und das Böckenförde-Dilemma," in Anvertraute Worte. Festschrift für Helwig Schmidt-Glintzer zum 65. Geburtstag. Edited by Susanne Rode-Breymann and Achim Mittag, 193–208. Hannover: Wehrhahn, 2013.

Seiwert, Hubert. "Ist Religionsfreiheit eine Errungenschaft der europäischen Moderne?." Religion - Staat -Gesellschaft, 14/1 (2013): 65–80.

Seiwert, Hubert. "Warum religiöse Toleranz kein außereuropäisches Konzept ist oder: Die Harmonie der 'drei Lehren' im vormodernen China," in Reden und Schweigen über religiöse Differenz. Tolerieren in epochenübergreifender Perspektive. Edited by Dietlind Hüchtker, Yvonne Kleinmann und Martina Thomsen, 35–58. Göttingen: Wallstein, 2013.

Seiwert, Hubert. "Die religiöse Vielfalt Asiens," in WBG Weltgeschichte. Eine globale Geschichte von den Anfängen bis ins 21. Jahrhundert. Bd. III: 600 bis 1500. Edited by Johannes Fried and Ernst-Dieter Hehl, 84–93. Darmstadt: WBG, 2010.

Seiwert, Hubert. "Religiöse Bewegungen im frühmodernen China. Eine prozesstheoretische Skizze," in Religionswissenschaft im Kontext der Asienwissenschaft. 99 Jahre religionswissenschaftliche Lehre und Forschung in Bonn. Edited by Manfred Hutter, 179–96. Berlin: Lit, 2009.

Seiwert, Hubert. "Religion, Evolution und die Mechanismen kultureller Vererbung," in Paradigma Evolution. Chancen und Grenzen eines Erklärungsmusters. Edited by Annette G. Beck-Sickinger and Matthias Petzoldt, 105. Bern: Peter Lang, 2009.

Seiwert, Hubert. "Theory of religion as myth. On Loyal Rue (2005), Religion is not about God," in Contemporary Theories of Religion. A critical companion. Edited by Michael Stausberg, 224–41. London, New York: Routledge, 2009.

Seiwert, Hubert. "The Transformation of popular religious movements of the Ming and Qing Dynasties: A rational choice interpretation," in The People and the Dao. New Studies in Chinese Religions in Honour of Daniel L. Overmyer. Edited by Philip Clart and Paul Crowe, 39–62. Sankt Augustin: Institut Monumenta Serica, 2009.

Seiwert, Hubert. "Post-durkheimianische Religion? Überlegungen zum Kontrast moderner und vormoderner Religion im Anschluss an Charles Taylor," in Mauss, Buddhismus, Devianz. Festschrift für Heinz Mürmel zum 65. Geburtstag. Edited by Thomas Hase, Johannes Graul, Katharina Neef, and Judith Zimmermann, 99–114. Marburg: Diagonal, 2009.

Seiwert, Hubert. "Obrigkeitsstaat und Religionsfreiheit: Ein bizarrer Rechtsstreit um Sun Myung Moon." Religion - Staat – Gesellschaft, 7 (2006): 1–8.

Seiwert, Hubert. "Kodifizierte Normen, soziale Normen und Praxis – am Beispiel des chinesischen Buddhismus," in Im Dickicht der Gebote. Studien zur Dialektik von Norm und Praxis in der Buddhismusgeschichte Asiens. Edited by Peter Schalk, 15–38. Uppsala: Uppsala University, 2005.

Seiwert, Hubert. "Der 'Kopftuchstreit'." Religion - Staat – Gesellschaft, 5 (2004): 165–73.

Seiwert, Hubert. "Angst vor Religionen. Ein Versuch über Deutschland und China," in Religionsfreiheit und Konformismus. Über Minderheiten und die Macht der Mehrheit. Edited by Gerhard Besier, 77–92. Münster: Lit, 2004.

Seiwert, Hubert. "The charisma of the prophet and the birth of religions," in Carisma profetico: Fattore di innovatione religiosa. Edited by Giovanni Filoramo, 291–306. Brescia: Morcelliana, 2003.

Seiwert, Hubert. Popular religious movements and heterodox sects in Chinese history. Leiden: Brill, 2003.

Seiwert, Hubert. "Religious freedom and control in the unified Germany: Governmental approaches to alternative religions since 1989." Sociology of Religion, 64 (2003): 367–76.

Seiwert, Hubert. "Sakralität und Herrschaft am Beispiel des chinesischen Kaisers," in Die Sakralität von Herrschaft. Herrschaftslegitimierung im Wechsel der Zeiten und Räume. Fünfzehn interdisziplinäre Beiträge zu einem weltweiten und epochenübergreifenden Phänomen. Edited by Franz-Reiner Erkens, 245–65. Berlin: Akademie Verlag, 2002.

Seiwert, Hubert. "Militante buddhistische Mönche im chinesischen Mittelalter," in Religionsbegegnung und Kulturaustausch in Asien. Studien zum Gedenken an Hans-Joachim Klimkeit. Edited by Wolfgang Gantke, Karl Hoheisel, and Wassilios Klein, 200–8. Wiesbaden: Harrassowitz, 2002.

Seiwert, Hubert. "Häresie im neuzeitlichen China. Die Erlösungslehre der Drachenblumenschrift (Longhua jing)," in Hairesis. Festschrift für Karl Hoheisel zum 65. Geburtstag. Edited by Manfred Hutter, Wassilios Klein, and Ulrich Vollmer, 341–53. Münster: Aschendorff, 2002.

Seiwert, Hubert. "Falung Gong - Eine neue religiöse Bewegung als innenpolitischer Hauptfeind der chinesischen Regierung." Religion - Staat – Gesellschaft, 1 (2000): 119–45.

Seiwert, Hubert. "End of time and new time in medieval Chinese Buddhism," in Apocalyptic time. Edited by Albert I. Baumgarten, 1–14. Leiden: Brill, 2000.