all
research fellows
Prof. Dr. Bjørn Ola Tafjord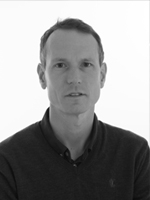 Areas of interest
History of religion(s) and processes of continuity and change in the Americas, especially Talamanca, Costa Rica/Panama

Translations and uses of concepts like 'indigenous', 'religion', and 'god'
Methods and theories in the study of religion(s)
Indigenising Religion. Translations and Trajectories of Talamancan Things
While in Leipzig, I will finish the manuscript of a book with the preliminary title Indigenizing Religion(s): Translations and Trajectories of Talamancan Things. The overarching ambition of this book is to describe and analyse the historical inscription, material formation, and partial naturalisation of religion(s) in Talamanca, Costa Rica. By focusing on specific sources that give details about episodes between 1502 and today, and using historiographical and ethnographical methods, it explores translations and reverberations that have laid the foundations for contemporary conceptualisations and performances of an indigenous religion among Bribris and Kabekirs in Talamanca. Key questions are how different actors in different moments have recognised, represented, and acted upon Talamancan ideas, objects, and practices in ways that indicate religion or related matter contextually, and how this, in turn, resonate with recent articulations of an indigenous religion. In other words, how have Talamancan things become identified with or related to 'religion'? To study the complex encounters and processes through which a broader domain of religion has been formed in Talamancan society, the book also sheds light on events that exemplify how Catholicism and later other Christianities and the Bahá'í Faith have been introduced and given particular shapes and spaces and times there. Thus another key question is how imported and missioning 'religions', with their prescribed ideas, objects, and practices, have become embedded and amended but also delimited and resisted in Talamancan contexts. Put differently, how have historically foreign religions become associated with and distinguished from Talamancan things? With this case study, I also hope to contribute with material for a more grounded critical methodological debate about the concept of religion and related concepts and their theoretical and political uses.
Biography
Relevant Publications
Tafjord, Bjørn Ola. "Towards a typology of academic uses of 'indigenous religion(s)', or, eight (or nine) language games that scholars play with this phrase." In Handbook of Indigenous Religion(s). Edited by Greg Johnson and Siv Ellen Kraft, 25-51. Leiden: Brill, 2017.
Tafjord, Bjørn Ola, and Gregory D. Alles. "Mediating indigenous religions: by way of introduction." Religious Studies and Theology 36, 1 (2017): 9-20.
Tafjord, Bjørn Ola. "Scales, translations, and siding effects: uses of indígena and religión in Talamanca and beyond. Religious Categories and the Construction of the Indigenous." Supplements to Method and Theory in the Study of Religion, 7 (2016): 138-177.
Tafjord, Bjørn Ola. "How talking about indigenous religion may change things: an example from Talamanca." Numen 63, 5-6 (2016): 548-575.
Tafjord, Bjørn Ola. "Indigenous religion(s) as an analytical category." Method and Theory in the Study of Religion 25, 3 (2013): 221-243.
Tafjord, Bjørn Ola. "Kva kan ein lære om kategorien gud dersom ein freistar å gå baklengs til verks? Eit eksperiment med Rosendo Jackson sin Sibö, min sibö og Inge Lønning sin Gud." Dīn: tidsskrift for religion og kultur 1 (2013): 70-104.