all
research fellows
Prof. Dr. Birgit Meyer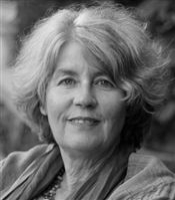 Areas of Interest
Anthropology of Religion (in/from Africa)
Material and Corporeal Approach to Religion
Transregional and Decolonial Analysis
Religious Plurality and Co-existence
Across the Religious-Secular Boundary: Unpacking a Colonial Missionary Collection
Starting point for this project is the idea that a material approach to religion calls attention to the ways in which religious forms are part of a wider world in which they co-exist with non-religious forms and spaces. Hence material religious forms offer a suitable entry point to grasp both the drawing of boundaries between religion and the secular through which they are marked as religious and the difficulty of maintaining these boundaries. In my work over the past years (www.religiousmatters.nl) I have focused on various kinds of religious material forms (images, buildings, food, objects) which I approach as "religious matters in an entangled world." The notion of entanglement points to historical transregional connections between Europe and Africa as well as to the actor networks or assemblages that arise from these connections.

The focus of my project in the KFG Multiple Secularities is a particular instance of religious matters: a collection of legbawo and dzokawo taken by missionaries of the Norddeutsche Missionsgesellschaft from an indigenous Ewe world to the Städtisches Museum für Natur-, Völker- und Handelskunde – today the Übersee-Museum Bremen. Translated and categorized as "idols", "fetishes", "charms", "amulets" or "means to do magic" (Zaubermittel) and, later on, as "power objects", art works and heritage, legbawo and dzokawo were alienated from their initial uses and meanings. They were inserted into missionary and colonial discursive frames that, to a stronger or lesser extent, mobilized the boundary between religion and the secular. Having stayed in the museum for more than 120 years, the items have been placed in a secular regime, in which they were preserved in line with the museum logic, yet not fed and activated as would have been the case with the logic of the shrine.

In this project, I will use the items in this collection as entry points to unravel the following set of (overlapping and co-existing) transitions: from the indigenous Ewe world to the Christian Protestant Mission, implying the imposition of the frame of "idolatry"/"fetishism"; from the dismissive status of "idols" and "fetishes" to that of Zaubermittel employed by the Städtisches Museum where they were to index an early stage in the evolution of religion; from the domestic Ewe shrine to the secular frame of the museum; from ethnographic artefacts to arts works; and from indigenous sacred forms to instances of cultural heritage. Apart from the first transition, in the course of which the mission coined the idea of an Ewe religion taken as an instance of idolatry, the other transitions implied a transposition of the items into secular frames: museum, art, heritage.

Through this case study I will examine the particular ways in which these secular frames position the legbawo and dzokawo, that were seen as all too material instances of Ewe religion and hence classified as "idols" by the mission. How do these frames contain the spiritual power the items initially had been vested with? To what extent are the items fully secularized? Or is it that the secular in its multiple guises could operate as a "host" in which religion may be dormant for some time, yet may easily be awoken? In other words, does the secular containment of the religious enshrine possibilities for reversibility, unleashing the religious once again? Can the boundary drawn and the ensuing differentiation between secular and religious be undone? What are the conceptual lessons that could possibly be learned? Placing material religious forms and the entanglements implied by them at the centre of analysis, this research seeks to contribute not only to ongoing scholarly discussions about the intricacies of drawing boundaries between religion and the secular in our highly entangled world, but also to offer insights for current societal debates about colonial and missionary legacies in European museums and issues of restitution.
Biography
2006 - 2011
Professor of Cultural Anthropology at Vrije Universiteit, Amsterdam (The Netherlands)
2004 - 2006
Professor of Religion and Society at the University of Amsterdam, and professor of Cultural Anthropology at Vrije Universiteit, Amsterdam (The Netherlands)
2000 - 9/2004
Senior Lecturer, Research Centre Religion and Society, University of Amsterdam (The Netherlands)
1995 - 2000
Lecturer, Research Centre Religion and Society, University of Amsterdam (The Netherlands)
1995
PhD. Cultural anthropology, University of Amsterdam (The Netherlands)
Relevant Publications
Meyer, Birgit. "What is Religion in Africa? Relational Dynamics in an Entangled World." Journal of Religion in Africa 50, no. 1–2 (2021): 156–81.
Meyer, Birgit, and Peter van der Veer, eds. Refugees and Religion: Ethnographic Studies of Global Trajectories. London: Bloomsbury, 2021.
Meyer, Birgit. "Remapping Our Mindset: Towards a Transregional and Pluralistic Outlook." In "The Future of the Study of religion/s," edited by Steven Engler and Michael Stausberg. Special issue, Religion 50, no. 1 (2020): 113–21.
Meyer, Birgit. "Religion as Mediation." Entangled Religions 11, no. 3 (2020).
Meyer, Birgit, and Terja Stordalen, eds. Figurations and Sensations of the Unseen in Judaism, Christianity and Islam: Contested Desires. London: Bloomsbury, 2019.
Meyer, Birgit. "Recycling the Christian Past. The Heritagization of Christianity and National Identity in the Netherlands." In Culture, Citizenship and Human Rights, edited by Rosemarie Buikema, Antoine Buyse, and Antonius Robben, 64–88. New York, NY: Routledge, 2019.
Meyer, Birgit, and Mattijs van de Port, eds. Sense and Essence: Heritage and the Cultural Construction of the Real. Oxford: Berghahn, 2018.
Meyer, Birgit, Christiane Kruse and Anne-Marie Korte. Taking Offense: Religion, Art and Visual Culture in Plural Settings. München: Fink Verlag, 2018.
Meyer, Birgit. "Frontier Zones and the Study of Religion." Journal for the Study of Religion 31, no. 2 (2018): 57–78.
Meyer, Birgit. "How to Capture the Wow. R.R. Marett's Notion of Awe and the Study of Religion." Journal of the Royal Anthropological Institute. (N.S.), 22, no. 1 (2016): 7–26.
Meyer, Birgit, and Maruška Svašek, eds. Creativity in Transition. Politics and Aesthetics of Cultural Production Across the Globe. Oxford: Berghahn, 2016.
Meyer, Birgit. Sensational Movies: Video, Vision and Christianity in Ghana. Berkeley, CA: The University of California Press, 2015.
Meyer, Birgit. "Picturing the Invisible. Visual Culture and the Study of Religion." Method and Theory in the Study of Religion 27 (2015): 333–60.
Meyer, Birgit. "Mediation and the Genesis of Presence," with a response on comments by Hans Belting, Pamela Klassen, Chris Pinney, Monique Scheer, Religion & Society: Advances in Research 5 (2014): 205–54.
Meyer, Birgit. "Material Mediations and Religious Practices of World-making." In Religion Across Media: From Early Antiquity to Late Modernity, edited by Knut Lundby, 1–19. New York, NY: Peter Lang, 2013.
Meyer, Birgit, and Dick Houtman, eds. Things: Religion and the Question of Materiality. New York, NY: Fordham, 2012.
Meyer, Birgit. "Religious and Secular, 'Spiritual' and 'Physical' in Ghana." In What Matters? Ethnographies of Value in a (Not So) Secular Age, edited by Courtney Bender, and Ann Taves, 86–118. New York, NY: Columbia University Press, 2012.
Meyer, Birgit. Aesthetic Formations: Media, Religion and the Senses. Edited volume based on Pionier research program. New York, NY: Palgrave, 2009.
Meyer, Birgit, and Annelies Moors, eds. Religion, Media and the Public Sphere. Bloomington, IN: Indiana University Press, 2006.
Meyer, Birgit. Translating the Devil: Religion and Modernity among the Ewe in Ghana. Edinburgh: Edinburgh University Press, 1999.