all
research fellows
PD Dr. Bernd-Christian Otto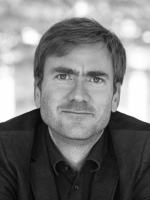 Areas of interest
European history of religion
Western learned magic
Global esotericism
New religious movements of the 20th and 21st centuries
Ritual theories, ritual dynamics, emic perceptions and conceptualisations of ritual efficacy
Religious experience/s
Psychologisation and Resacralisation Strategies in Western 'Magic(k)' from the 19th to the 21st century
This research project responds to recent research that tends to explain the 'survival' of magic(k) in the modern Western world by pointing to a process of psychologisation. From the 19th century onwards, it is asserted, practitioners, compelled by cultural dynamics of secularisation, increasingly moved away from explaining the effects of their practices by recourse to religionist ideas and patterns, instead focusing on the mind as the locus and prime mover of ritual efficacy.
The project revisits this narrative by analysing a selection of practitioners from the 19th to the 21st centuries. It tests the hypothesis that while psychologisation strategies were important for some practitioners of magic(k) to 'come to terms' with an – increasingly, or allegedly – disenchanted world, others have also relied on strategies of resacralisation, religionisation and traditionalisation to explain the effects of their practices. These potentially contradictory strategies were at least equally important.


The project will contribute to a better understanding of the strategies employed to adapt to, counter and cope with prevailing Western discourses of secularisation, rationalisation, and scientification. This should also result in a more nuanced narrative concerning the ongoing resilience – one might even say striking popularity – of magic(k) in the modern world.
Biography
Relevant Publications
Otto, Bernd-Christian. "The Illuminates of Thanateros and the Institutionalization of Religious Individualization." In Religious Individualisation: Historical Dimensions and Comparative Perspectives. Edited by Martin Fuchs et al., 759–96., Berlin: de Gruyter, 2019.
Otto, Bernd-Christian. "If people believe in magic, isn't that just because they aren't educated?" In Hermes Explains: Thirty-Five Questions about Western Esotericism. Celebrating the 20-year anniversary of the chair for History of Hermetic Philosophy and Related Currents at the University of Amsterdam. Edited by Wouter Hanegraaff, Marco Pasi, and Peter Forshaw, 199–206. Amsterdam: Amsterdam University Press, 2019.

Otto, Bernd-Christian. "Das Motiv der Perfektionierung im gelehrtenmagischen Diskurs des 20. Jahrhunderts." In: Die Perfektionierung des Menschen? Religiöse und ethische Perspektiven. Edited by Thomas Bahne and Katharina Waldner, 81–105, 305–19. Münster: Aschendorff 2018.
Otto, Bernd-Christian. "Historicising 'Western learned magic': preliminary remarks." Aries 16 (2016): 161–240.
Otto, Bernd-Christian. Magie. Rezeptions- und diskursgeschichtliche Analysen von der Antike bis zur Neuzeit. Berlin: De Gruyter, 2011.