all
research fellows
Matthew W. King, PhD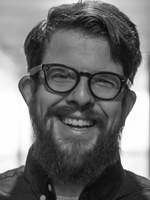 Areas of Interest
Social history of knowledge in late Imperial Inner Asia
Buddhism during the imperial-socialist transition (mid-19th-early 20th centuries
Scholasticism and science
Asian humanities, modernity studies, non-European public cultures, decolonial humanities
'Unbiased Scholars' and 'Superficial Intellectuals': Was there a Public Culture Between Europe and Inner Asia in the Long 19th Century?
The rise of civil society and a rationalized public sphere in Asia is usually told in a diffusionist mode: as the unilineal effects of contact with Western power, arts, and sciences. The expectation is that modernization in Asia was provoked as a function of outside forces like colonial and imperial dominance, capitalist markets, military incursion, and technical mastery. As 'impact' or 'cultural contact,' the study of modernity's arrival to Asia is recoverable using a rather flat methodology that, as Bernard Cohn once wryly put it, "seeks to sort what is introduced from what is indigenous." In the binary discourses of colonial regimes and emergent nation states alike, the "modern"—progress, self-mastery, social emancipation, science, technology, capitalism/socialism, academic institutions, democracy, Europe—hastened the retreat of the "traditional"—stasis, superstition, other-mastery, suppression, folk tradition, religion, Asia. This movement of the modern and tradition is at the heart of the moral myths of modernity, yet what configuration of power does it authorize? What lays beyond this ideological-and desire-saturated representation? These are hardly new questions, but they are ones that have too rarely been asked in relation to the study of the late-and post-imperial history of Eurasia's crossroads: the Mongolian, Siberian, and Tibetan societies of Inner Asia.

My current project adopts an Inter-Asian perspective on the long circulatory histories of naturalist representations of the world in a tenuous public culture (discourses shared between a community of scholar-strangers) that formed between the European academy and the late imperial Inner Asian Buddhist monastery. Adopting the gaze of polyglot Buddhist scholastics from the Inner Asian frontiers of the British Raj, the Qing Empire, and Tsarist Russia of the 18th-early 20th centuries, I explore ways that a variety of scientific and monastic technical knowledges and rationales about the natural world became legible to one another in a shared discursive space that had an open-ended public audience. Questioning why public culture is often assumed to reside exclusively in modern Western society when the staging of modernity happened so formatively upon the colonial and imperial stage, this project tries to highlight formative intellectual exchanges between Buddhist monks and a generalized "knowledgeable people" (Tib. mkhas pa) that gave birth simultaneously to notions of the modern and tradition, to science and religion, and to the professional scholar and erudite monk in the immediate background of the nationalist formation of Asia's heartland.
Biography
Relevant Publications
King, Matthew. "Desire." Journal of the American Academy of Religion (forthcoming).
King, Matthew. "Therapeutic Geographies: Lungrik Tendar, The Stainless Vaiḍūrya Mirror, and the Disciplining of Medicine in Mongolia." Religions (forthcoming).
King, Matthew. Oceans of Milk, Oceans of Blood: A Mongolian Monk in the Ruins of the Qing Empire. New York: Columbia University Press, 2019.
King, Matthew. "Fragments from Gesar's Iron Chain: Biography as Aesthetics of Empire in the Minor Works of the Chahar Gewsh Lubsantsültim (1747-1810)." In The Many Faces of Ling Gesar. Edited by Matthew T. Kapstein and Charles Ramble. Leiden: Brill, forthcoming.
King, Matthew W. "Mongolian Buddhism in the Early 20th Century." In Oxford Research Encyclopedia of Religion. Edited by Dylan White. Oxford University Press, 2018.
King, Matthew. "A Socialist 'Dharma Minister' and a 'Stubborn' Monk on How to Reject the Dharma in Revolutionary Buryatia and Khalkha." Journal of Religion and Violence 4, no. 2 (2016): 205–27.
King, Matthew. "Knowing King Gésar Between Buddhist Monastery and Socialist Academy, Or the Practices of Secularism in Inner Asia." Himalaya: The Journal of the Association for Nepal and Himalayan Studies 36, no. 1 (2016): 13–14.
King, Matthew. "Buddhist Economics: Scales of Value in Global Exchange." Oxford Handbooks in Religion, 2016, 29–30.
King, Matthew. "Modernities, Sense-Making, and the Inscription of Mongolian Buddhist Place." Buddhism in Mongolian History, Culture and Society, 2015, 53–69.
King, Matthew, and Pamela E. Klassen. "Suppressing the Mad Elephant: Missionaries, Lamas, and the Mediation of Sacred Historiographies in the Tibetan Borderlands." History and Anthropology 26, no. 3 (2015): 1–24.