all
research fellows
Mariam Goshadze, PhD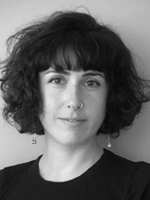 Areas of Interest
African traditional religion (focus on West Africa)
Religions and society
Anthropology of religion
Sonic studies
The Noise Silence Makes. The Ghanaian State Negotiates Ritual Ban on Noise Making in Accra
Every year, prior to the Hɔmɔwɔ harvest festival, Accra's autochthonous Ga community introduces their ritual "ban on drumming". The ban turned into the apple of discord in the late 1990s when, against the backdrop of rapid inflow of labour migrants and liberalisation of media, the newly popular Pentecostal/Charismatic churches refused to ease their sonic footprint to honour the Ga ritual silence. Members of the Ga traditional community retaliated with attacks on wayward congregations while the state responded by resurrecting a 1995 noise-abatement by-law and by mobilising the Nuisance Control Task Force, a special body that took the helm of regulating urban sonic ambience. The newly imposed aural control was publicised as a remedy for the pressing problem of noise pollution in the city.

In this project, I argue that the response of the government agencies to the conflict sheds light on Ghanaian secularism wherein the state unofficially collaborates with traditional religious authorities in the administration of the Accra metropolitan area yet publicly grants a superior status to Christianity and Islam. Constitutionally a secular state, Ghana has maintained a dual legal model akin to several other sub-Saharan countries. If Christianity and Islam are constitutionally recognised as 'religions', traditional religion is also labelled as 'culture' and is protected under the auspices of customary law. In the framework of the case study, the juxtaposition of 'culture' against 'religion' is utilised by the state to develop methods of mediation remarkably different from what we find in the secularities of the 'West'.

I propose that the present arrangement echoes an amalgamation of factors: pre-colonial socio-political structures, the gradual dissociation of traditional religion from Christianity and Islam under the cloak of 'culture', and the lasting convergence of customary and statutory laws.
Biography
Relevant Publications
Goshadze, Mariam. "The Journey of Secularism: Following the Footsteps of the World Religions Paradigm." Implicit Religion 22, no. 1 (2019): 72–77.
Goshadze, Mariam. "When the Deities Visit for Hɔmɔwɔ Translating Religion in the Language of the Secular." Journal of the American Academy of Religion 87, no. 1 (2019): 191–224.
Goshadze, Mariam. "Religion: Introduction." Transition, no. 125 (2018): 1-7.