all
research associates
Dr. Sana Chavoshian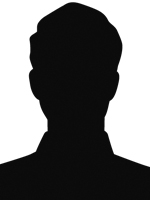 Areas of interest
sociology of religion and sociology of Islam
anthropology of the state
material religion, affects and atmospheres
Dreams and Dissent: Reorientations of religious intellectuals in Iran
Sana Chavoshian studies the events surrounding the Iran-Iraq war (1980-88), and the post-war politics of martyrdom and religious reform in Iran. In her dissertation "Women, Martyrs and Stones Women's Piety in Iran's Post-War Polity" (Leipzig 2019), she explored the post-war politics of Shiite women's piety from private home-based practices to the public discourse of "martyr-cult" during devotional activities at graveyards and pilgrimages to the former battlefield. She examined how women's veneration of martyrs often divert from the "official script" favored by the state, thus challenging the authority of city administrators, religious leaders, and state representatives. Interlacing sociology of religion and new material studies, she showed how women engage with material and non-material traces of the deceased bodies of their husbands or sons while apprehending the spiritual energy of the deceased and from this draw charismatic authority.
In a collaborative project with Prof. Wohlrab-Sahr on "Reorientations of religious intellectuals in Iran" at the HCAS "Multiple Secularities – Beyond the West, Beyond Modernities", they reconstruct positions among social scientists and "religious intellectuals" on the prospects of secularity in contemporary Iran. They have extended their depiction of the field by querying the international field of conflict and compatibility between Islam and secularity among scholars and academicians.
Biography
2016 - present
Junior Researcher, HCAS "Multiple Secularities – Beyond the West, Beyond Modernities", Leipzig University
2005 - 2009
BA in English NewsTranslation (International Journalism), School of Media Studies, University of Applied Science and Technology, Tehran
Relevant Publications
Chavoshian, Sana. "Dream-Realities: Materializing the Martyrs and Missing Soldiers of Iran-Iraq War." In "Elsewhere Affects." Edited by Omar Kasmani et al. Special issue, Religion and Society: Advances in Research 2020 (forthcoming).
Chavoshian, Sana. "Secular Atmospheres: Unveiling and Urban Space in Early 20th Century Iran." In "Islamicate Secularities in Past and Present." Edited by Markus Dressler, Armando Salvatore and Monika Wohlrab-Sahr. Special issue, Historical Social Research 44, no. 3 (2019): 180–205.
Chavoshian, Sana: "Challenges for Gender Equality: Women's Religious Circles in Post-Revolutionary Iran." Journal for Gender, Culture and Society, forthcoming 2017.
Chavoshian Sana. "Studying methodology of 'Now-Time': Constellation and Origin in Walter Benjamin's Methodology." Quarterly Journal of Social Sciences, 21/65 (2014): 241-64.
Chavoshian Sana and M. Saeed Zokaei. Translation (English-Farsi), David Harris: Key Concepts in Leisure Studies. Tehran: Tisa Publication, 2013.