all
research fellows
Dr. Peter Kneitz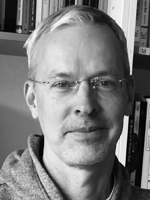 Areas of interest
Processes of socio-cultural change and transformation in Madagascar and the western Indian Ocean
Modernity, normativity and conflict solution
Neo-traditional units and negotiating of religion
Negotiating the Boundaries of the Secular State Project on Madagascar: The Trend towards Institutionalization and Heritagization of fihavanana gasy (Malagasy solidarity) since Independence
The introduction of European secular practices on Madagascar since 19th century has provoked, among others, the development of a deep conservative impetus, effecting the socio-cultural production in many ways. One important aspect is the establishment of a morality based upon what is seen nowadays as "truly" Malagasy values, with special emphasis given to the idea of Malagasy solidarity and respect (fihavanana gasy). The long-standing fear that these fundamental values might be lost and should therefore be strengthened and re-integrated has led to a process of negotiating the boundaries of the secular state project on the island. Secular practices were (and are) interpreted in an emic Malagasy view as power not under the control of transcendental forces, and by consequence as fundamentally different from religiously based power concepts in precolonial periods. While the diverse attempts to re-integrate secularity within a transcendental Malagasy world view, and to control it, necessarily failed due to the autonomy and speed of secular movements, they have contributed to establish a distinct form of Malagasy secularity.

The projects aims to uncover the characteristics of this process, and of the emerging kind of secularity, by elaborating the more recent dynamic towards institutionalization and heritagization of the concept of Malagasy solidarity, with the 2013 created constitutional entity "Council of Fampihavanana Gasy" (Council of Malagasy Solidarity) as the most visible result. The tasks of this unique institutional structure ace including the mediation of present conflicts and political amnesty, or to work towards the refoundation of the nation. The case study reframes the socio-political dynamic of Madagascar since 20th century as essentially driven by a new and competitive dynamic between secular and religious related work views, shaping a Malagasy vision of secularity, and of society.
Biography
Relevant Publications
Kneitz, Peter (in press). "A magic momentum: Negotiating authority in the Bongolava region, Madagascar." In Challenging authorities: Ethnographies of legitimacy and power in Eastern and Southern Africa. Edited by Arne S. Steinforth and Sabine Klocke-Daffa. London: Palgrave MacMillan.
Kneitz, Peter (in press). "The quest for solidarity and reconciliation in Madagascar." In Peace Review.
Kneitz, Peter (in press). "Charm battels: Vigilantes, magic, and the state in middle Western Madagascar." In Small Wars & Insurgencies 32, no. 2 (2021).
Kneitz, Peter. "The Lords of the Muskets. Influx and Integration of Firearms in Precolonial Madagascar. Insights from Robert Drury's Account." Anthropos 114, no. 1 (2019): 119-44.
Kneitz, Peter. "The Sakalava Pilgrimage as a Royal Service (Western Madagaskar)." In Approaching the Sacred: Pilgrimage in Historical and Intercultural Perspective. Edited by Ute Luig, 239–76. Berlin: Edition Topoi, 2018.
Kneitz, Peter. Fihavanana – La vision d'une société paisible à Madagascar. Perspectives anthropologiques, historiques et socio-économiques. Halle: Universitätsverlag Halle-Wittenberg, 2016.
Kneitz, Peter. Die 'Kirche der Sakalava' und die vier heiligen Brüder Andriamisara. Ein dynastischer Kult und seine gesellschafspolitische Bedeutung auf Madagaskar. Stuttgart: WiKu, 2003.