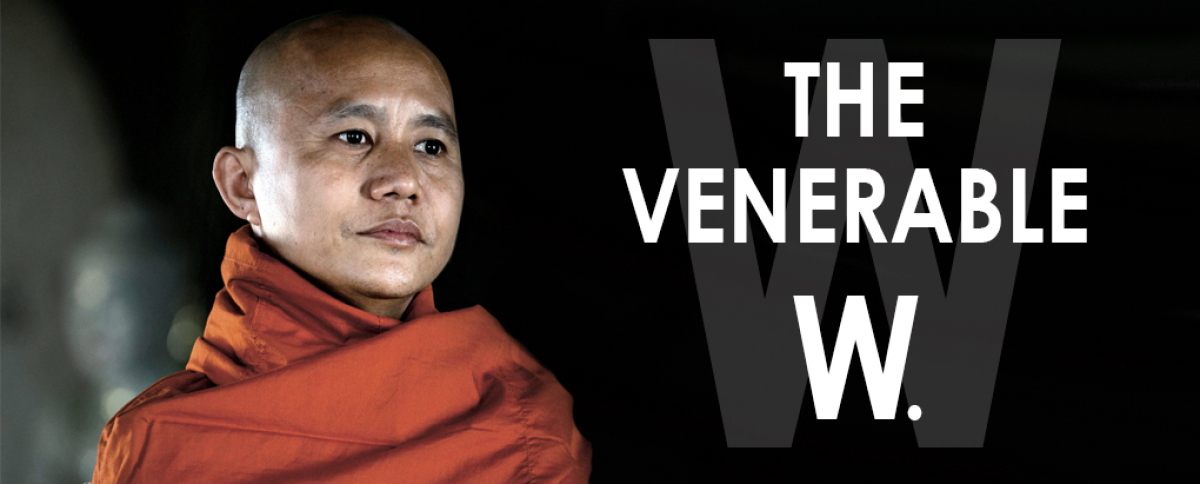 The Venerable W.
15.01.2020, 19 Uhr
Cinémathèque Leipzig in der nato, Karl-Liebknecht-Straße 46
Eintritt frei, Spenden willkommen

Frankreich/Schweiz 2017, Dok, 100 min, Regie: Barbet Schröder

Birmanisch mit englischen Untertiteln I Burmese with and English subtitles
Seit November ermittelt der Internationale Strafgerichtshof in Den Haag wegen Verbrechen gegen die Menschlichkeit gegen Myanmar und prüft, ob die systematische Gewalt gegen die Rohingya und deren Deportation durch das burmesische Militär als Genozid eingestuft werden müssen.

Vor diesem Hintergrund gewinnt "The Venerable W." besondere Aktualität: Der Dokumentarfilm von Barbet Schroeder dringt tief in die Psychologie von Ashin Wirathu ein, einem angesehenen und einflussreichen buddhistischen Mönch und ideologischen Führer einer radikalen anti-muslimischen Bewegung, der Hass gegen die Rohingya predigt. Eines Tages wird er vielleicht gar als Ursprung des ersten Völkermordes des 21. Jahrhunderts in die Geschichte eingehen. Seine Internetseite gehört in Burma zu den meist besuchten. Er hat Aung-Sang Suu Kyi zu ihrer Niederlage und Marine Le Pen sowie Donald Trump zum Sieg gratuliert. Und was wäre, wenn die Geschichte ihm tragischerweise nun auch noch recht gäbe?

Im Anschluss an den Film gibt es eine Diskussion.

+++
Since November, the International Criminal Court in The Hague has been investigating Myanmar for crimes against humanity and is examining whether the systematic violence against the Rohingya and their deportation by the Burmese military must be classified as genocide.

Against this background, "The Venerable W." gains special topicality: The documentary film by Barbet Schroeder penetrates deeply into the psychology of Ashin Wirathu, a respected and influential Buddhist monk and ideological leader of a radical anti-Muslim movement who preaches hatred against the Rohingya. One day he may even go down in history as the origin of the first genocide of the 21st century. His website is one of the most visited in Burma. He congratulated Aung-Sang Suu Kyi on her defeat and Marine Le Pen and Donald Trump on their victory. And what if, tragically, history now agrees with him?

There will be a discussion after the film.