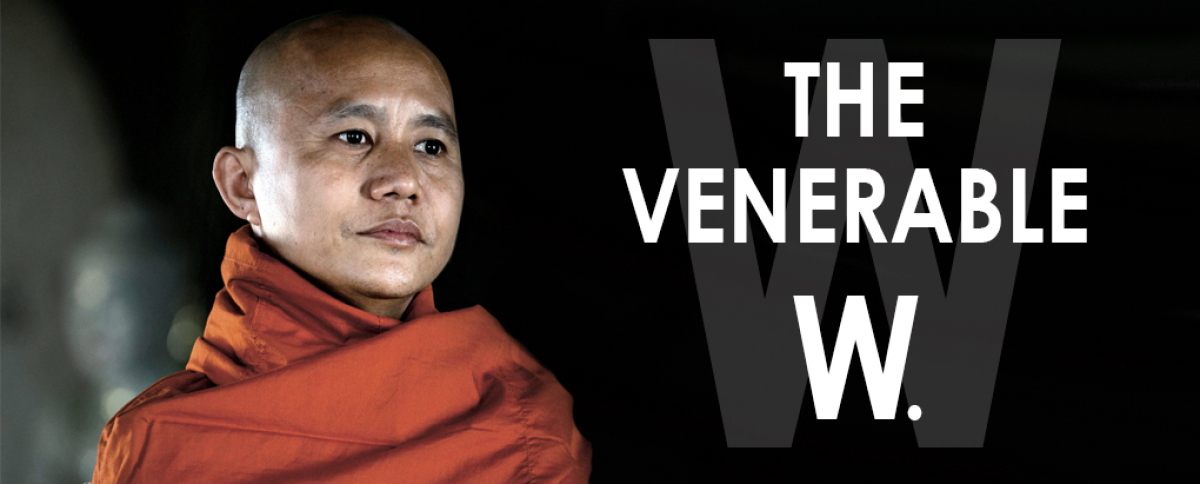 The Venerable W.
15.01.2020, 19 Uhr
Cinématèque Leipzig in der nato, Karl-Liebknecht-Straße 46
Eintritt frei, Spenden willkommen

Frankreich/Schweiz 2016, Dok, 100 min, Regie: Barbet Schröder

Sprache: Birmanisch mit englischen Untertiteln

Language: Burmese with and English subtitles

Die ethnische muslimische Minderheit der Rohingya lebt seit langem unterdrückt am Rande der überwiegend buddhistischen Gesellschaft in Myanmar. In den vergangenen Jahren ist die Gewalt gegen die Rohingya kontinuierlich gewachsen und schließlich eskaliert. Dörfer wurden systematisch zerstört, Häuser niedergebrannt und Menschen getötet oder vertrieben.
Der buddhistische, nationalistische Mönch Ashin Wirathu ist der ideologische Führer einer radikalen Bewegung gegen die Rohingya. Der Dokumentarfilm portraitiert Wirathu, der sich als fanatischer antimuslimischer Aktivist entpuppt und mit Hilfe von Social Media, öffentlichen Reden und DVD-Propaganda Hass aus und Gewalt gegen die Rohingya-Muslime schürt. Dabei setzt sich der Film auch mit dem aggressiven und gewaltbereiten Nationalismus insgesamt auseinander, der sich in Myanmar ausgebreitet hat.
Im Anschluss an den Film gibt eine Diskussion.

+++

The ethnic Muslim minority of the Rohingya has long lived oppressed on the margins of predominantly Buddhist society in Myanmar. In recent years, violence against the Rohingya has grown steadily and eventually escalated. Villages have been systematically destroyed, houses burned down and people were killed or displaced.
The Buddhist nationalist monk Ashin Wirathu is the ideological leader of a radical movement against the Rohingya. The documentary portrays Wirathu, who turns out to be a fanatical anti-Muslim activist, using social media, public speeches and DVD propaganda to incite hatred and violence against the Rohingya Muslims. The film also deals with the aggressive and violent nationalism in general that has spread in Myanmar.
The screening will be followed by a discussion.