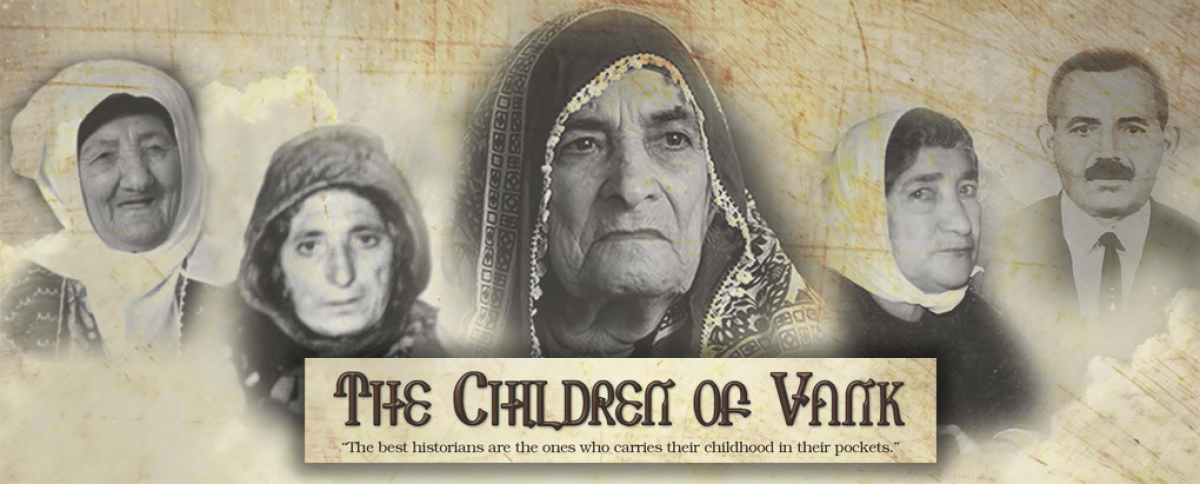 The Children of Vank (Vank'ın Çocukları)
18.12.2019, 19 Uhr
Cinémathèque Leipzig in der nato, Karl-Liebknecht-Straße 46
Eintritt frei, Spenden willkommen


Türkei 2016, Dok, 72 min, Regie: Nezahat Gündoğan

Sprache: Türkisch mit englischen Untertiteln
Language: Turkish with English subtitles


Der Dokumentarfilm "The Children of Vank" beschäftigt sich mit den Nachkommen der wenigen Überlebenden des Völkermordes an den Armeniern von 1915 in Dersim (Tunceli) und des Massakers von Dersim von 1937-38. Er begleitet Nachkommen, die wieder in die Heimat ihrer Vorfahren zurückkehren und versuchen, eine Verbindung zu ihrer verlorenen armenischen Identität herzustellen. Damit begeben sie sich auf eine lange Reise, denn die türkische Regierung setzte vieles daran, auch die armenische Identität und Kultur auszulöschen: Die Überlebenden wurden an andere Orte in der Türkei verbannt, ihre armenischen Namen im Zuge der Turkisierungs- und Islamisierungspolitik in türkische Namen geändert. Viele wurden dazu gebracht, zum Islam zu konvertieren; einige Kinder wurden in alevitischen Haushalten aufgezogen.
Der Dokumentarfilm untersucht Fragen der Zugehörigkeit, der Erinnerung und den langen Schatten des Völkermords, der heute auf vielen islamisierten Armeniern in der Türkei lastet. Dabei zieht er eine Linie von den damals Überlebenden bis zur Verfolgung der religiösen Minderheit der Aleviten in Dersim.
Im Anschluss an den Film gibt es eine Diskussion mit dem Regisseur.

+++

The documentary "The Children of Vank" deals with the descendants of the few survivors of the 1915 Armenian genocide in Dersim (Tunceli) and the 1937-38 Dersim massacre. It accompanies descendants who return to the homeland of their ancestors in an attempt to connect with their lost Armenian identity. They embarked on a long journey, because the Turkish government did a lot to wipe out the Armenian identity and culture: The survivors were banished to other places in Turkey; their Armenian names were changed to Turkish names in the course of the Turkisation and Islamisation policy. Many were forced to convert to Islam; some children were raised in Alevi households.
The documentary examines issues of belonging, memory and the long shadow of the genocide that now weighs on many Islamised Armenians in Turkey. It draws a line from the survivors to the persecution of the religious minority of the Alevis in Dersim.
The screening will be followed by a Q & A with the director.