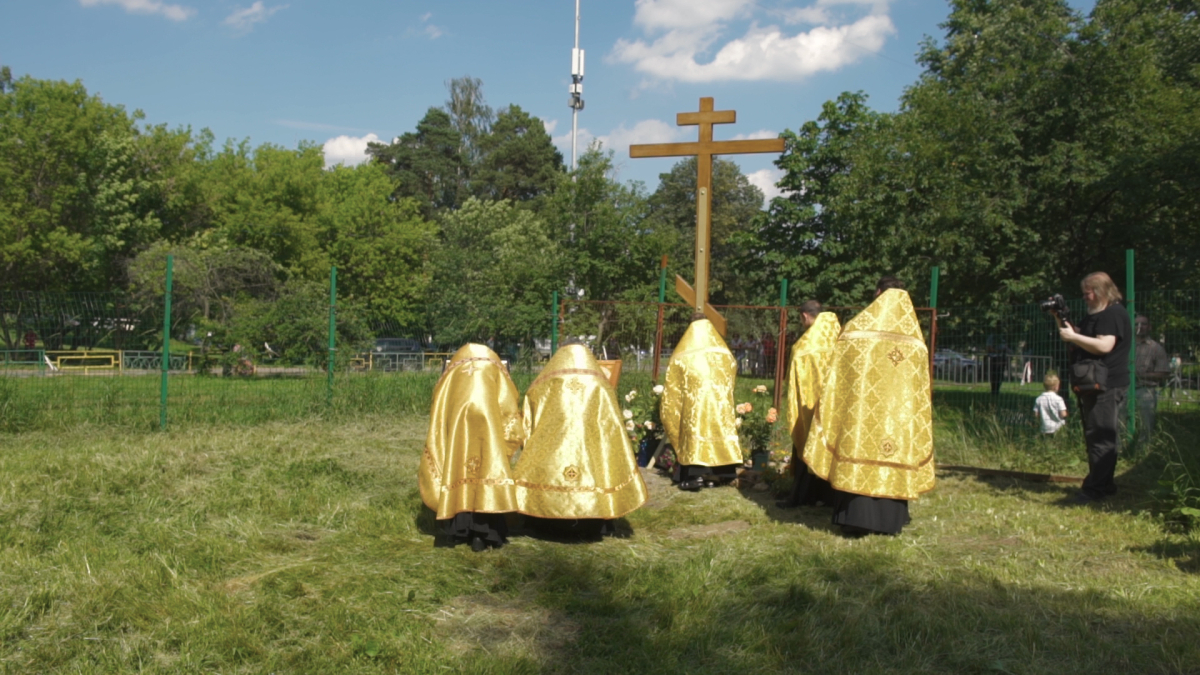 Sacred Ground
22. März 2023, 19:00 Uhr
Cinémathèque Leipzig in der naTo
Eintritt frei, Spenden willkommen


RU 2019, Dok, 64 min
Regie: Sergey Kozmin
Russisch mit englischen UT


Sie alle kamen hierher, um Hunde auszuführen, mit den Kindern zu spielen oder zu joggen. Heute sind sie verfeindete Parteien, die sich um ein Stück Land in einem Park streiten. Jeden Sonntag kommt die eine Hälfte, um an einem Holzkreuz zu beten, die andere Hälfte versucht das kleine Stück Land gegen einen geplanten Kirchenbau zu verteidigen.

Das 2011 von der russisch-orthodoxen Kirche in Zusammenarbeit mit der Moskauer Verwaltung gestartete Projekt "200 Kirchen" hat in der Stadt schwere Konflikte ausgelöst. Der Film erzählt die Geschichte von Torfjanka, einem kleinen Park, in dem sich der Streit zu einem heftigen Konflikt mit Nachtwachen, Beleidigungen und körperlichen Auseinandersetzungen ausgewachsen hat.

Im Anschluss an den Film gibt es die Möglichkeit zur Diskussion.


22 March 2023, 7 p.m.
Cinémàtique Leipzig at naTo
Free entry, donations welcome


RU 2019, doc, 92 min
director: Sergey Kozmin
Russian, English subs


Some time ago they would come here to walk their dogs, play with their kids or jog. Today they are two hostile parties fighting over a patch of ground in a park. Every Sunday half of them come to pray by a wooden cross, and another half is there to defend a small spot of land, which they want to stay public.


The "200 Churches" development project started in 2011 by the Russian Orthodox Church in cooperation with Moscow government provoked several severe conflicts in the city. The film focuses on a story of Torfyanka, a small park where contention between the believers and park defenders has turned into a severe struggle with night watches, physical fights and mutual offence.

The film will be followed by a discussion.
---