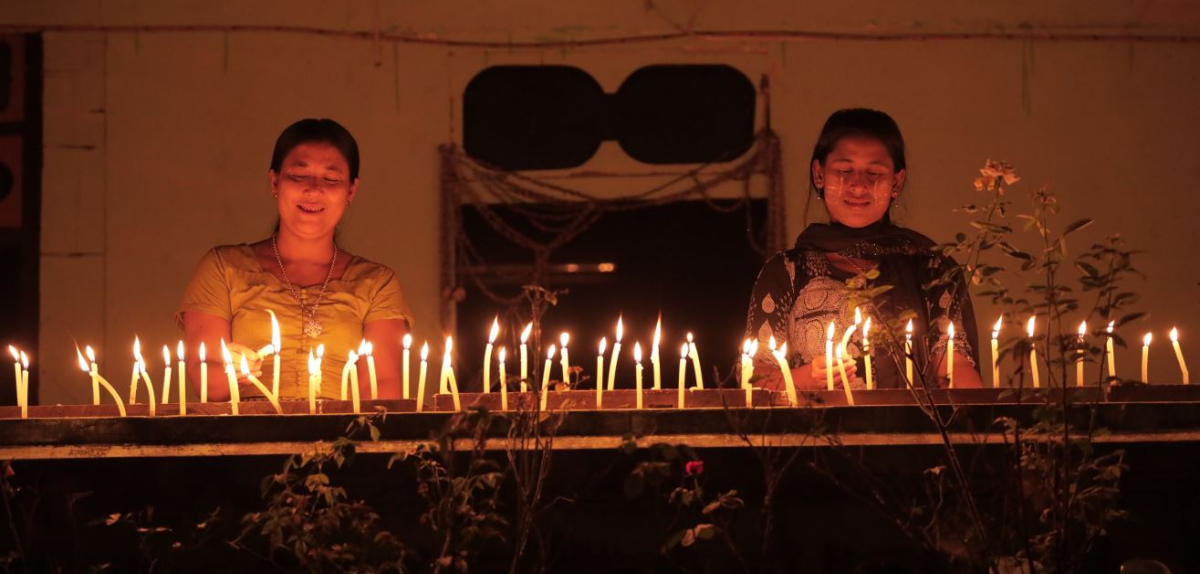 Midwives
25. Januar 2023, 19:00 Uhr
Cinémathèque Leipzig in der naTo
Eintritt frei, Spenden willkommen

MMR, CAN, DEU 2022, Dok, 92 min
Regie: Snow Hnin Ei Hlaing
Rakhine/Arakanesisch, Rohingya, Burmesisch mit englischen UT

2022 World Cinema Documentary Special Jury Award for Excellence in Vérité Filmmaking – Sundance Filmfestival

Hla ist Buddhistin und Inhaberin einer improvisierten Klinik im Westen Myanmars, wo die Rohingya – eine muslimische Minderheit - verfolgt und ihnen grundlegende Rechte verweigert werden. Nyo Nyo ist Muslima und gelernte Hebamme, die in der Klinik als Assistentin und Übersetzerin arbeitet. Obwohl ihre Familie seit Generationen in der Region lebt, werden sie immer noch als Eindringlinge betrachtet. Über mehrere Jahre beobachten wir die beiden Frauen bei ihren täglichen Herausforderungen, aber auch wie sie ihre Hoffnungen und Träumen verfolgen inmitten eines Umfelds, in dem Chaos und Gewalt stetig wachsen.

Im Anschluss an den Film gibt es die Möglichkeit zur Diskussion.

25 January 2023, 7 p.m.
Cinémàtique Leipzig at naTo
Free entry, donations welcome

MMR, CAN, DEU 2022, doc, 92 min
director: Snow Hnin Ei Hlaing
Rakhine/Arakanese, Rohingya, Burmese with English subs

2022 World Cinema Documentary Special Jury Award for Excellence in Vérité Filmmaking – Sundance Filmfestival

Hla is a Buddhist and the owner of an improvised clinic in western Myanmar, where the Rohingya - a Muslim minority - are persecuted and denied basic rights. Nyo Nyo is a Muslim woman and trained midwife who works as an assistant and translator at the clinic. Although her family has lived in the region for generations, they are still seen as invaders. Over several years, we observe the two women as they face their daily challenges, but also how they pursue their hopes and dreams in the midst of an environment where chaos and violence are constantly growing.

The film will be followed by a discussion.

---