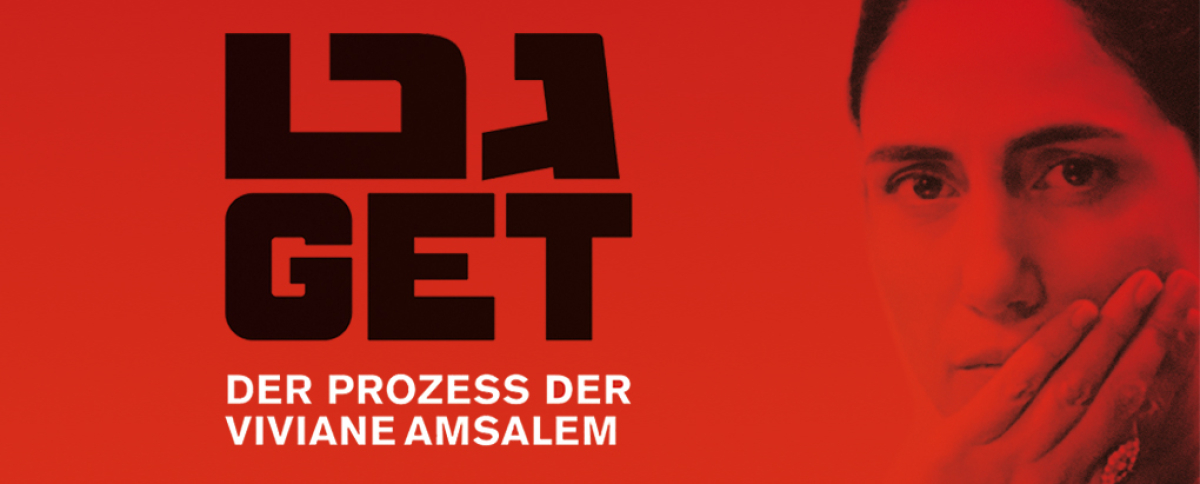 Get – Der Prozess der Viviane Amsalem
11.03.2020, 19 Uhr
Cinémathèque Leipzig in der nato, Karl-Liebknecht-Str. 46
Eintritt frei, Spenden willkommen

Frankreich, Israel, Deutschland 2014, 115 min, Regie: Ronit und Shlomi Elkabetz

Sprache: Deutsch

Language: German

Das israelisch-französische Filmdrama "Get – Der Prozess der Viviane Amsalem" erzählt von dem Schicksal der Israelin Viviane Amsalem und ihrem langen, verzweifelten Kampf um eine Ehescheidung.
Da es in Israel keine standesamtliche Eheschließung, sondern nur die religiöse Ehe gibt, gibt es auch keine zivile Scheidung. Fünf Jahre lang kämpft Viviane deshalb vor dem dafür zuständigen jüdisch-orthodoxen Rabbinatsgericht für die Scheidung von ihrem Ehemann Elisha.
Zwar kann das Gericht den Mann zur Einwilligung in die Scheidung anhalten, aber diese wird nur wirksam, wenn er persönlich einen Get, einen vom Gericht ausgestellten Scheidebrief, an seine Frau überreicht. Elisha verweigert die Scheidung, obwohl Viviane schon seit Jahren von ihm getrennt lebt. Der Prozess zieht sich weiter hin, während Viviane verzweifelt um ihre Würde und ihre Freiheit kämpft.
Im Anschluss an den Film gibt es eine Diskussion.

+++

The Israeli-French film drama "Gett – The Trial of Viviane Amsalem" tells of the fate of the Israeli Viviane Amsalem and her long, desperate struggle for a divorce.
Since there is no civil marriage in Israel, but only a religious marriage, there is also no civil divorce. For five years, Viviane fights for divorce from her husband Elisha in the Jewish Orthodox Rabbinical Court.
Although the court can require the husband to consent to the divorce, it only becomes effective if he personally hands over a Gett, a divorce letter issued by the court, to his wife. Elisha refuses the divorce, although Viviane has been living apart from him for years. The process continues, while Viviane desperately struggles for her dignity and freedom.
The screening will be followed by a discussion.