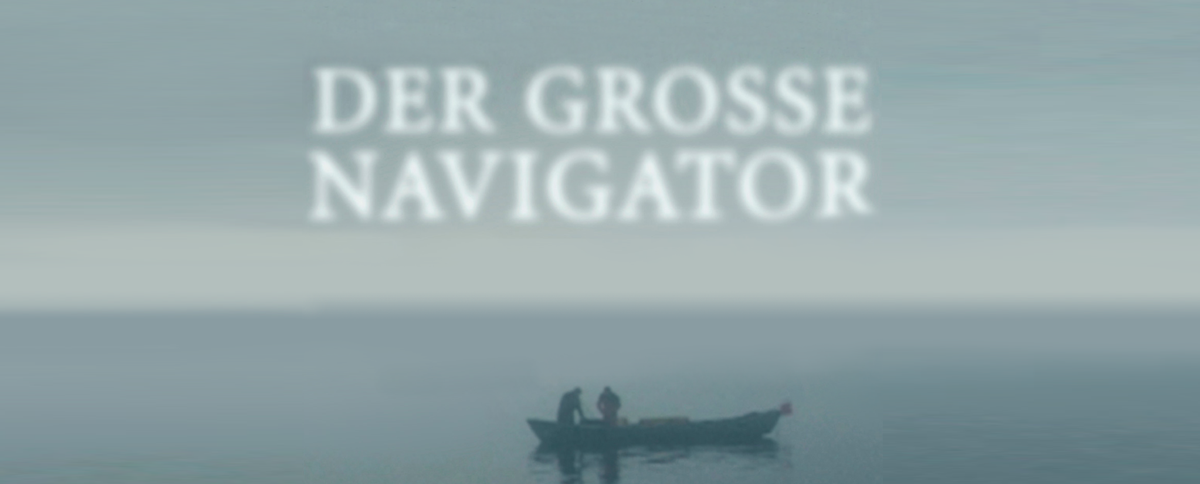 Der große Navigator - Gott ist auch nur ein Mensch
07.10.2020, 19 Uhr
Cinémathèque Leipzig in der nato, Karl-Liebknecht-Straße 46
Eintritt frei, Spenden willkommen

Aufgrund der aktuellen Situation in der Corona-Pandemie haben wir derzeit nur eine begrenzte Sitzplatzkapazität, wir empfehlen Ihnen, Tickets online zu reservieren. Reservierungen müssen 20 Minuten vor Beginn der Vorstellung abgeholt werden. Es ist auch möglich, dass wir einige Vorstellungen kurzfristig verschieben oder absagen müssen. Schauen Sie daher bitte immer vor Ihrem Besuch auf dieser Homepage nach, um sicherzustellen, dass die Vorführung wie geplant stattfindet.
D 2007, Dok, 80 min, Regie: Sigrun Köhler, Wiltrud Baier
Sprache: Deutsch mit englischen Untertiteln


Nach 22 Jahren in Papua-Neuguinea steht Missionar Jakob Walter vor der größten Herausforderung seines Berufslebens: Er wird nach Mecklenburg-Vorpommern geschickt, um seine überwiegend atheistischen Mitmenschen dort vom rechten Glauben zu überzeugen. Trotz Navi ("Bitte der B 104 folgen") und bestem Willen findet er keinen Weg zu den Menschen. Eine unglaubliche wie unmögliche Mission!
Auch 18 Jahre nach der Wiedervereinigung sind die Menschen, auf die er trifft, tief von der Nicht-Religiosität aus DDR-Zeiten geprägt und es gibt bei ihnen kaum noch Wissen zum Christentum, auf das er aufbauen könnte. Dennoch nimmt Walter die Herausforderung an, er verteilt Flyer für Informationsveranstaltungen und sucht unbeirrt Kontakt zu seinen ungläubigen Mitmenschen.
Der Film gibt Einblicke in eine Vielzahl von Lebens- und Glaubensentwürfen.
Der Film wird auf Deutsch mit englischen Untertiteln gezeigt, im Anschluss gibt es eine Diskussion mit den beiden Kultursoziologen Uta Karstein und Thomas Schmidt-Lux.

+++
7 October 2020, 7 p.m.
Cinémathèque Leipzig at nato (Karl-Liebknecht-Straße 46)
Free entry, donations welcome
Due to the current situation in the Corona Pandemic, we currently have limited seating capacity, we recommend that you reserve tickets online. Reservations must be picked up 20 minutes before the performance starts. It is also possible that we may have to reschedule or cancel some performances at short notice. Therefore, please always check this homepage before your visit to make sure that the screening takes place as planned.
D 2007, Documentary, 80 min, Directors: Sigrun Köhler, Wiltrud Baier
Language: German with English subtitles
After 22 years in Papua New Guinea, missionary Jakob Walter faces the biggest challenge of his professional life: He is sent to Mecklenburg-Western Pomerania to convince his predominantly atheistic fellow men there of the 'right' faith. Despite his navigation system ("Please follow the B 104") and the best of intentions, he cannot find his way to the people. An unbelievable and impossible mission!
Even 18 years after the German reunification, the people he meets are still deeply influenced by the non-religiousness of the GDR times and there is hardly any knowledge of Christianity left for him to build on. Nevertheless, Walter accepts the challenge, he distributes flyers for information events and unwaveringly seeks contact with his unbelieving fellow men. The film gives insights into a variety of life and faith plans.
The film will be shown in German with English subtitles and followed by a Q&A with cultural sociologists Uta Karstein and Thomas Schmidt-Lux.