Inside Multiple Secularities 04/2023
Dear friends and colleagues,
With our latest newsletter we would like to bring you the most recent KFG updates. The last year of our funding period has begun and we are well into planning for our final conference, which will take place from 12 to 14 October 2023. We look forward to sharing more information about it with you soon. We can already announce this much: We were able to win Reinhard Schulze from the University of Bern for the keynote. Be sure to save the date!
In the last few months, we have said goodbye to a number of fellows and welcomed the next group of fellows this April. And as always, we would like to share information about upcoming events and our latest publications and bulletin entries.
Enjoy!
Monika Wohlrab-Sahr and Christoph Kleine
Welcome to Fellows

This April, we are happy to welcome our new Senior Research Fellows Birgit Meyer, Daniel Witte and Gökçen Beyinli-Dinç.

Birgit Meyer, Professor of Religious Studies at the Department of Religious Studies and Theology at Utrecht University, will stay with us for three months working on her project "Across the religious-secular boundary: Unpacking a colonial missionary collection".

Daniel Witte joins our KFG team for the next six months and contributes with his research on "'Neutral zones' as a third space between religion and non-religion". He is lecturer at the Institute for Political Science and Sociology at the Rheinische Friedrich-Wilhelms-Universität Bonn as well as Executive Board Member of the German Sociological Association and speaker of its Sociological Theory Section.

Gökçen Beyinli-Dinç has been part of the KFG since March and will stay with us until the end of August working on her project "The Battle of Superstition: Alevis and the Construction of Islamic Orthodoxy in Secular Turkey". We are very happy to have you all with us and warmly welcome you to our team!
Farewell to Fellows

At the end of February and March 2023, a number of Fellowships ended. We would like to thank our colleagues again for their valuable contributions.

Asonzeh Ukah, Professor of the Study of Religions at the University of Cape Town, was with us from September to February and contributed to our research group with his project on "Apocalyptic Politics of Prayer camps and the future of the Secular in Africa".

Uta Karstein, Research Fellow in Cultural Management and Sociology of the Cultural Field at the Institute for Cultural Studies at Leipzig University, worked with us for 6 months. She enriched our project with her work on "Coping with Autonomy: How Religion Dealt With the Emergence of an Autonomous Art Field in 19th Century Germany".

Klaus Buchenau, Professor of Southeast and East European History at Universität Regensburg, spent one semester from October to March with us working on his research project "Russian secularities through the lens of Christian-Muslim relations in the Volga region, 16th to 21st centuries".


Lori Beaman, Professor of Classics and Religious Studies at the University of Ottawa, held the Leibniz Professorship at Leipzig University for the winter semester 2022/2023. Lori joined our KFG as an Associate Member during her stay in Leipzig and stayed with us for six months.

Once again, we thank all of you sincerely for your contributions. It was a pleasure working with you and we are looking forward to further opportunities to collaborate. Not to forget: Stay healthy! And: You are being missed in the KFG.

We are not currently offering any new fellowships. For inquiries, please contact Johannes Duschka.

ReCentGlobe Annual Conference: "Global Crises and Epistemic Fragmentation", 20–21 April
This week, the annual conference of the Leipzig Research Centre Global Dynamics (ReCentGlobe) will take place focusing on the interactions between political, ecological, social, and economic crises of global dimensions and epistemic fragmentations. Our KFG and its members will contribute within the framework of different panels and sessions:
The Keynote Lecture on 20 April will be held by our dear colleague Philip Gorski from Yale University on "Disenchantment of the World or Fragmentation of the Sacred? An alternative narrative of Western modernity".
On 21 April, our Associate Member Dagmar Schwerk will chair the Panel on "Epistemes of Nature, Environment, and the Climate Crisis", while the panel on "Christian Orthodoxy as an Epistemic milieu and a response to the Global Crises" will include contributions by our Senior Research Fellows Sebastian Rimestad and Klaus Buchenau.
You can register for participation on-site or online with this link: https://recentglobe.uni-leipzig.de/en/recentglobe-jahrestagung-2023
20 – 21 April | Leipzig University AND Online
KFG Contributions:
20 April, 7–8 p.m. (CET): Keynote Lecture by Philip Gorski: "Disenchantment of the World or Fragmentation of the Sacred? An alternative narrative of Western modernity"
21 April, 9.30–11.30 a.m. (CET): Panel "Epistemes of Nature, Environment, and the Climate Crisis"
Chair: Dagmar Schwerk
21 April, 1–3 p.m. (CET): Panel "Christian Orthodoxy as an Epistemic milieu and a response to the Global Crises" with Sebastian Rimestad and Klaus Buchenau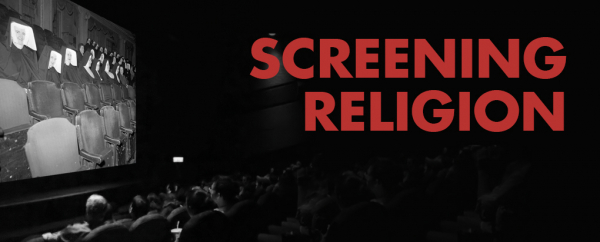 Screening Religion
On 10 May we will be showing the documentary "H2: The Occupation Lab" as part of our Screening Religion film series at Cinémathèque Leipzig at naTo: H2 is the name given to the eastern part of Hebron - the only Palestinian city with a Jewish settlement in it. Here lies the holy Cave of the Patriarchs, where Jews and Muslims believe their common father, Abraham, is buried. This is where the massacre of 1929, known as "year zero" of the conflict, took place; where the Jewish settlement movement was born, and where the policy of ethnic separation was first implemented by the military. Through rare archive footage and interviews with Hebron's military commanders, H2: The Occupation Lab tells the story of a place that is both a microcosm of the entire conflict and a test site for the methods of control Israel is implementing throughout the West Bank.
Check out the trailer here.
The film will be followed by a discussion with the director Noam Sheizaf.
Date: 10 May | 7.30 p.m. (CET) Venue: Cinémathèque Leipzig at naTo, Leipzig
Screening Religion: Every two months we screen documentaries and movies rarely seen in German cinemas. Religion features in every film, be it as a catalyst for negotiation processes, a source of conflict, a marker of identity, or a constitutive element of social background. Thus, we seek to screen films on religion whilst simultaneously screening for "religion" as a cinematic object. Some of the films are presented by their directors, others are introduced by KFG scholars.
KFG-Workshop on "Beyond Secularity – Neutral Zones and How to Find them in Premodern Sources" | 11–12 May
Convenors: Brian Catlos (University of Colorado Boulder), Christoph Kleine and Monika Wohlrab-Sahr (both KFG "Multiple Secularities")
On closer inspection, it becomes apparent that secularity as a mode of distinction does not play the same role in all contexts of interaction and communication. This workshop explores the contexts of so-called "neutral zones"—that is contexts, arenas, or venues in which people, ideas, practices, or objects were approached without regard to their communal provenance or identity or were at least left untouched by the control of the dominant religious group. Sometimes such environments of discourse and interaction were established deliberately, whereas, at other times, they emerged organically. In either case, they depended on the parties involved engaging in a "willing suspension of belief".
This workshop will address questions about the contexts in which such neutral zones can be observed and how we can distinguish between explicit (conscious) and implicit (organic or intuitive) neutrality based on concrete sources. For what purposes and in what contexts do such neutral zones of discourse and interaction emerge? What are the limits of such neutral modes of interaction? That is, are there certain contexts in which such engagement is impossible? And if so, why?
If you wish to attend the workshop, please send a short inquiry to multiple-secularities@uni-leipzig.de.
Date: 11–12 May 2023
Venue: Hybrid format | Leipzig University and online via Zoom
Workshop "Muslim Minorities and Questions of Secularity in China and Beyond" | 9–10 June 2023
Convenors: Yee Lak Elliot Lee, Markus Dressler, Hubert Seiwert (all Leipzig University/KFG "Multiple Secularities") and James D. Frankel (The Chinese University of Hong Kong)
This interdisciplinary workshop investigates the role of secularity – that is, conceptual distinctions and institutional differentiations between "religion" and its others – in the formation and normalization of Muslim minorities, with a focus on China. Recent developments in China give a strong impression of Muslim minorities being subjugated under a state-led secularist regime. Therein, Muslims are discursively disciplined by means of semantically overlapping binaries, such as religion/secular, legal/illicit, good/bad, local/foreign, and modern/traditional. While this scenario puts emphasis on the agency of the state, our workshop aims at exploring the roles of various actors (including but not limited to Muslims and state authorities) in resisting, appropriating, altering, and reproducing such binaries to sustain or upset established religious and secular fields. Whereas the Chinese state justifies its approach to regulating Islam by mimicking practices of other countries from which it seeks endorsement, Muslims respond to the secularist regime by drawing on symbolic and material resources from their transregional networks.
If you wish to attend the workshop, please send a short inquiry to multiple-secularities@uni-leipzig.de.
Date: 9–10 June 2023
Venue: Hybrid format | Leipzig University and online via Zoom

The work of our research group is expressed in various publication formats. In addition to monographs, edited volumes, and articles by individual members of the research group, we also make (preliminary) research results available for academic discourse in the form of working papers.
Recent KFG publications:
Working Papers
Blancarte, Roberto. "Populism, Religion, and Secularity in Latin America and Europe: A Comparative Perspective." Working Paper Series of the CASHSS "Multiple Secularities – Beyond the West, Beyond Modernities" 27. Leipzig University, 2023.
Books
Alberts, Wanda, Horst Junginger, Katharina Neef, and Christina Wöstemeyer, eds. Handbuch Religionskunde in Deutschland. De Gruyter Praxishandbuch. Berlin: De Gruyter, 2023.
Darwish, Housamedden. On the Philosophy of Recognition and Identity Politics: Critique of the Culturalist Approach to Arab Islamic Culture. Beirut & al-Sharjah: Mominoun without Borders, 2023.
Jung, Dietrich. Islam in Global Modernity: Sociological Theory and the Diversity of Islamic Modernities. Wiesbaden: Springer Fachmedien, 2023.
Articles
Darwish, Housamedden. "The Pioneering Formulation of the Concepts of Secularity and Secularism in the Arab-Islamicate World(s): Butrus Al-Bustani's The Clarion of Syria." Religions 14, no. 3:286 (2023): 286.
Yavari, Neguin. "Progressif et illibérale: La critique ash'arite de l'état politique au XIe-siècle." In Liberté de parole: Les elites savantes et la critique des pouvoirs, Orient et Occident, VIIIe-XIIIe siècle, edited by Makram Abbés, and Marie-Celine Isaïa, 361–76. Turnhout: Brepols, 2023.

Bulletin
Our Bulletin gives the opportunity to publish event reports and to comment on current political, social, or cultural events and developments from the perspective of Multiple Secularities to place them in a broader context through our expertise or to present alternative perspectives.
Among the latest entries on our bulletin, you will find the link to Lori Beaman's Inaugural Lecture on "The Transformational Possibilities of Immanence". Lori held the prestigious Leibniz Professorship of Leipzig University in the winter semester 2022/23 and was associated with our research centre during her stay. She gave the lecture at the GLOBE22 Science Festival of the Leipzig Research Centre Global Dynamics (ReCentGlobe). The complete lecture is now available online via the YouTube channel of ReCentGlobe. Also linked is the presentation by Ahmet T. Kuru from San Diego State University, which he gave at our colloquium on 22 February. In this presentation on "Secularism and Islam: A Complex Relationship from History to the Present" he was introducing his books on Islam, Authoritarianism, and Underdevelopment: A Global and Historical Comparison and Secularism and State Policies toward Religion: The United States, France, and Turkey.
Kolleg-Forschungsgruppe
"Multiple Secularities - Beyond the West, Beyond Modernities"
Nikolaistraße 8-10, 04109 Leipzig
Mail: multiple-secularities@uni-leipzig.de

If you would like to unsubscribe from this newsletter, please click [here].