Our Senior Researcher Daniel Kinitz will not only ask the question, whether Islam is secularizable as the title of his lecture suggests. He will elaborate on theoretical questions that come along if people talk about "the" Islam or "the" Secularity and discuss possible answers with examples from diverse areas such as: sharia and law, Quran and fundamentalism or religion and arts.
The lecture will be held in German, after the presentation the floor will be open for discussion.
German Abstract:
Spätestens seit dem 11. September 2001 streiten westliche Gesellschaften darüber, ob der Islam mit einer säkularen Gesellschaftsordnung vereinbar ist und suchen dabei nach eindeutigen und abschließenden Antworten. Damit befinden sich die westlichen Fragesteller in "guter" Gesellschaft, denn auch islamische Fundamentalisten suchen hier Eindeutigkeit und betonen ihrerseits die Unvereinbarkeit des Islams mit einer westlich-liberalen Werteordnung.
Der Vortrag erörtert theoretische Probleme, die sich aus der Rede von "dem"
Islam und "der" Säkularität ergeben und diskutiert mögliche Antworten
anhand von Beispielen aus den Bereichen Scharia und Recht, Koran und
Fundamentalismus sowie Religion und Kunst.
Daniel Kinitz' talk will be the third of our series of public lectures that will give insights into the current research of the KFG "Multiple Secularities - Beyond the West, Beyond Modernities" - or deal with the latest developments in regions for which the KFG assembles expertise through its fellows. These lectures will usually take place at the Bibliotheca Albertina and are open to the public.

Previous lectures:
Markus Dreßler on Religion and Politics in Turkey
Nahid Mozaffari on Religion and Politics in Iran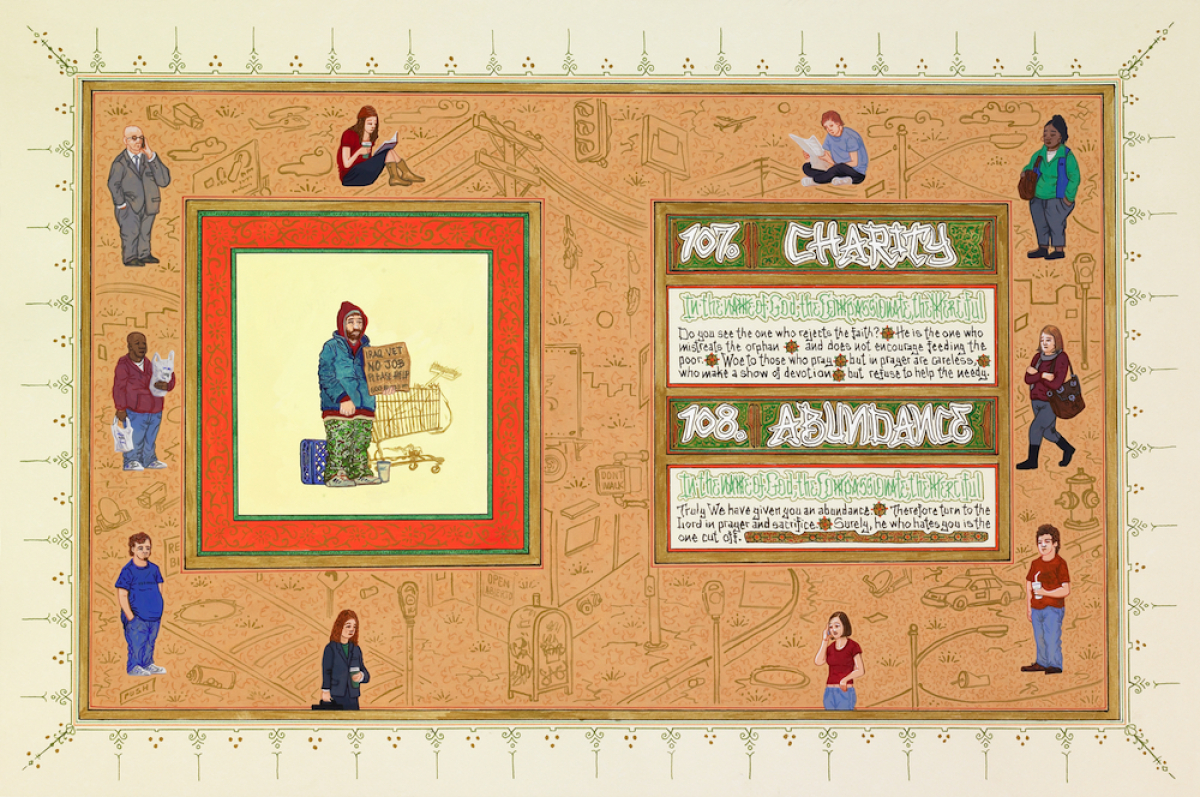 Sandow Birk: American Qur'an - Suras 107 and 108